The Jaguar Mark 2 is bad. It's the sort of car that lets people know that its driver is a boss. Its elegant curves and (for its vintage) powerful engine are the reason why it became favored by British criminals as a getaway car during the 1960s.
Remember Get Carter? Yep. Bad-ass.
Not that Palermo, Sicily has anything at all to do with English criminals, but I had a chance to drive one of these cars in the mountains around the famous Mediterranean port city. And I must say, I felt completely in control behind the wheel. Even Palermo's maniacal drivers, normally so close upon each other, gave that curvy Saxon interpretation of wealth a respectful berth.
(Full disclosure: I found Dino Bonfanti, the car's owner, when someone stole my credit card information and my bank cancelled the card. Left without any cash, my need for a Western Union payment brought me to his Tobacchi/Football Lottery/Western Union shop in Palermo. It quickly became apparent that we're both into cars, and Dino said I just had to see his '68 Jaguar 240. That's how I ended up getting invited over for a drive and Sunday dinner.)
G/O Media may get a commission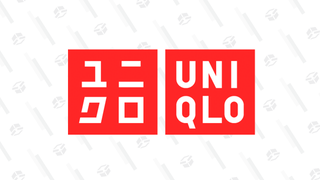 Year-round basics
Uniqlo Summer Sale
The Jaguar Mark 2 saloon was introduced in 1959, offering buyers "grace, pace, and space" per Sir William Lyons' instruction. Its graceful, swooping body lines covered 2.5-, 3.4-, and 3.8-liter six-cylinder engines that moved the 3,200-pound car capably. It's basically the same mill used in the sleek E-type, although with different cylinder head porting and carburation that render it a bit less potent. The last two years before the debut of the XJ6, the Mark 2 was rebadged 240 and 340, and the 3.8-liter was dropped from the lineup.
I tested the twin-carbed, 133 hp 2.5-liter version, which although less powerful than its larger-engined siblings, is a good option in a place where gasoline currently costs an equivalent of $9.30 per gallon (yes, it really is that insanely expensive in Southern Europe). Imported from the U.K. in 2009, it's a proper right-hand-drive Jag; complete with a St. George's Cross badge on the boot.
Somehow, it ended up in Palermo, in one of those places that rents sweet cars for weddings and parades (the owner looks like a character from the Sopranos, and he has a custom droptop 2010 Lincoln Town Car and a Mercury Marquis front clip desk, among other curiousities). When Dino the tobacconist first saw this particular '68 240, he caught the Jag bug bad, and traded his Citroen 2CV and some money for it. After spending about 30,000 Euros getting everything but the engine, paint, and interior redone, Dino felt like it was finally ready to carry his most precious cargo around Sicily's capital city — his wife and three children.
One thing you have to understand about Sicilian families is that when they invite you to share a meal with them, you're going to eat a lot. This test drive wasn't just a test drive, but a day-long cultural event. Sure I drove the car amongst the city's splendid, crumbling buildings and its careless, frenetic traffic. But I also spent time with Dino's family, ate seafood until I thought my sides would split, and walked around a pastoral mountain landscape that made me feel like I'd been plopped into a Luigi Pirandello novel.
At any rate, after going to a restaurant in Sferracavallo and drinking wine and stuffing our faces with squid, lobster, mussels, and every other thing the sea had offered up that day, it was time for a drive in the mountains. "We drank some wine, now we drive!" exclaimed Dino, a wide, mischievous grin spreading across his face. His wife frowned for a minute and said something about getting an espresso, then shrugged and turned her attention back to their curly haired, cherublike bambina. Va bene. A living metaphor of the way Sicilians who aren't involved in corruption relate to it.
The Jaguar Mark 2 has a timelessly elegant body that looks as much at home in front of Windsor Castle as it does cruising past Palermo's Norman Cathedral on Corso Vittorio Emmanuele. Its graceful curves delicately frame large windows which make riding in it pleasure. Not quite as proud as a Rolls Royce, it distinguishes itself from the pedestrian angles and mushy curves of Europe's hoard of noisesome econoboxes with its narrow grille and wire wheels. It's clear that it was designed in a country with a monarch at the helm.
In short, this is a car to be seen in. If I were a 25-year-old Robert Plant, I'd drive this car. If I were Prince Harry on my way to a naked beach holiday, I'd drive this car. If I were a 45-year-old Sicilian tobacconist, I'd drive this car. I'm a 34-year-old journalist, and I want to drive this car. It just feels so right to be framed by a car like this one.
INTERIOR (8/10)
When you're surrounded by red leather and real wood, and looking at an array of important looking dials and switches, the rest is just details. Suffice to say, the seats won't do much to keep you from sliding in a hard turn, but this is a cruiser after all. Sitting in your automotive throne, you feel like a little king.
The dash is a thing that was clearly designed for drivers who had spent time shooting at Jerry from the cockpit of a Supermarine Spitfire. Flat, black gauges and big, clearly labeled toggle switches, and blue illumination leave no doubt that this isn't a computer like today's cars. It's a machine, made to be controlled by men who get things done.
ACCELERATION (6/10)
The 240 wasn't Jaguar's fastest off the line. For a 3,200-pound car, it's better to have a bit more power under the bonnet than the 2.5-liter six in Dino's car. Having the smaller engine meant that more often than not, I'd see newer and more sprightly Audi and BMW sedans looming in the rear view mirror. The people piloting those expensive cars tended not to display the deference show by the drivers of lesser marques.
But still, the gas price issue is a completely understandable reason for choosing a car without the most powerful engine option available. Besides which, it performed well enough — whooshing past unequal Fiats and Renaults on the freeway and pulling the car easily up steep mountain grades — and the throaty feline growl at wide open throttle made other considerations not matter so much.
BRAKING (7/10)
Finally, an old car with modern brakes! Like every car should, the Mark 2 has four wheel disc brakes. They were smooth and stopped the car without giving the feeling that something was going to malfunction. Considering functionality and ease of service, I don't know why more carmakers didn't always go for four-wheel discs, or why they still use drum brakes on some cars.
RIDE (7/10)
It's a Jaguar, and rides like you think a Jag should ride. Unlike the taught, almost harsh ride of an old Mercedes, the Jag feels soft without being marshmellowy like a Buick of the same era. Not to hard, not too soft, juuuust right. Jaaaaag.
Engine: 2.5-liter inline-six
Power: 133 HP @ 5,500 RPM
Transmission: 4-speed manual with electric overdrive
0-60 Time: less than 10 seconds
Top Speed: 100+ MPH
Drivetrain: Rear wheel drive
Curb Weight: 3,200 LBS
Seating: 5 adults, or three adults and all their bambini
MPG: Decent, but with two SU carbs, let's not get too excited
MSRP: Depending upon condition, anywhere from a few grand to more than $30,000
HANDLING (6/10)
Amidst the car's many attributes, it is large and relatively heavy. It didn't dive around corners like similarly sized American cars of the same vintage, but neither was it as spry as a smaller English sports car. Despite the size/weight drawback, it was still pretty fun to drive on mountain roads, and for something so large, it did a fine job negotiating oddly-shaped roundabouts and Arabesque traffic patterns.
Regardless of any drawbacks the 240 has, it's clear that it's a driver's car. The fact that you can also carry your whole family and fit a subwoofer and a bunch of luggage in the back (Dino had an LCD screen-equipped DVD stereo and a bass tube in his car that did a nice job of recreating the sounds of one of Pink Floyd's live concerts) is an added bonus, and what makes the car special.
GEARBOX (6/10)
It worked well, but the throw was long and sometimes second gear was a little vague. That could be because I'm not used to sitting in a right-hand driver's seat and shifting with my left hand, but I wouldn't describe gear selection as crisp. Even so, the gear ratios were well spaced for acceleration, and with the overdrive, cruising at 80 mph on the freeway was no problem.
USABILITY (7/10)
Unlike the incredibly sexy E-type of the same year, the 240 is much more commodious. Instead of the coffinlike posture of an E-type driver, you get a commanding view of the road and plenty of room for passengers. The rear door's huge window takes a big scoop out of the body that makes it easy to get in and out of the back seat, and the floors are more or less flat, so ingress and egress is generally easy on all sides.
The back end of the car has a curious device of days long gone — a trunk that opens like a steamer trunk. For a prettily narrowed back end, it has a lot of space, although it's by no means cavernous. Still, plenty of space in there for the whole family's luggage or picnic goodies. The car is great for carrying around grubby-fingered bambini.
If you wanted to, you could get someone else to drive while you sat in the back seat and you would be a completely believable rich guy. Bravo, Sir William, bravo. Good show, old boy.
CHARACTER (9/10)
Let's see. The 240 has blue blood styling, was used by bank robbers and police for its speed and usability, and Michael Caine drove one in Get Carter. Sounds like it has character to me. Whether you're looking at the car from without, or appreciating its magnificence from within, there's no doubt that you could only be dealing with a Jaguar.
COLLECTIBILITY (6/10)
You can still grab one of these for a few thousand dollars, but I don't see that situation lasting very long. Pre-Leyland Jaguars are fine machines that are both a blast to drive and stunning to behold. The fact that a restored one costs $30,000 or more tells me that now is a good time to get in on the four-door Jaguar collecting game. There are more collectible Jaguars, sure, but these are accessible, and for regular schmos like most of us, that's the way in.
70/100
EXTERIOR (8/10)
INTERIOR (8/10)
ACCELERATION (6/10)
BRAKING (7/10)
RIDE (7/10)
HANDLING (6/10)
GEARBOX (6/10)
USABILITY (7/10)
CHARACTER (9/10)
COLLECTIBILITY (6/10)
1968 Jaguar 240
Photo credit: Benjamin Preston