Our story about the crackdown against imported Nissan Skylines raised another set of questions about which foreign exotics can be brought into the United States. Keith Barry at Wired's Autopia explores the murky world of "show and display." — Ed.

If your free time is spent at all like ours, you poke around European eBay sites checking out wonders of the automotive world that will never make it to our shores. Like fresh Guinness, strong coffee and heated towel racks, some creations just can't get across the Atlantic.
You can blame U.S. regulators for that. Mostly. The National Highway Traffic Safety Administration and the Environmental Protection Agency tend to be pretty strict about what's safe enough or clean enough to be driven here. Generally speaking, anything that wasn't originally sold in the United States can't be imported if it isn't at least 25 years old. Don't even think about sneaking a car in, as your insurance would be void, and you may end up in jail - which wouldn't be nearly as awful as watching the feds crush your beloved Nissan Skyline.
The question of whether such concerns are legitimate or simply protecting special interests - not to mention whether an increasingly globalized automotive market makes country-specific regulations anticompetitive - is a debate for another time for one reason.
G/O Media may get a commission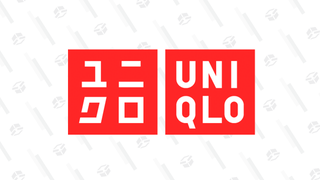 Year-round basics
Uniqlo Summer Sale
There's a loophole.
OK, it's a loophole that's been around since 1998, when wealthy Porsche 959 owners like Jerry Seinfeld and Bill Gates made a big enough stink that the feds created a "Show and Display" exemption into import regulations, allowing newer cars to be imported for the sole purpose of displaying historically or technologically important vehicles. These brilliant bits of Teutonic engineering had been impounded by customs agents for close to 10 years when the regulation was passed, and even then they weren't home free. "Show and Display" still only waived NHTSA safety requirements, so the cars still have to be modified to pass EPA regulations because they are newer than 21 years old. When all was said and done, they can be driven no more than 2,500 miles in a calendar year.
To simplify the process, NHTSA released a list of cars eligible for the exemption. Your garden-variety VW Scirocco or Alfa 159 is still banned, but if you have the money to buy any of the cars on the list, you might as well just fly to Europe when you want to get behind the wheel.

1987–1988 Porsche 959
Still considered to be one of the finest street-legal cars of all time, like most of the cars on the Show and Display list the 959 was a technological tour de force built for racing homologation. It proved that all-wheel drive could be used in a supercar, and paved the way for today's Porsches.
Photo: Steve Masiello/Flickr
1984–1985 Peugeot 205 Turbo 16
The hot hatch rally action of the 205 Turbo 16 would've been a big deal on the Show and Display list a mere three years ago. However, the youngest Peugeot is now 26 and therefore eligible for import. That doesn't mean it won't cost you - at least $40,000 for the car plus import taxes and shipping fees.
Photo: Wikimedia Commons

1997–1998 Mercedes-Benz CLK-GTR Coupe
The story of the CLK-GTR again involves a homologation requirement. However, it also involves subterfuge and intrigue, as M-B engineers purchased a McLaren F1 GTR to serve as a benchmark and testbed for their new car that would be competing against it. Coincidentally, the McLaren and the CLK-GTR now both reside on the Show and Display list.
After a rocky start, the CLK-GTR dominated the 1997 FIA GT season. Though all competitors pulled out for the 1999 season, Benz still built the 25 cars required for homologation, with most of them assembled by AMG and one - of course - sold to the Sultan of Brunei.
Photo: Mercedes-Benz

1988–1991 BMW Z1
We think the fold-down doors look awesome, but NHTSA thought they were too dangerous. That's why the only Z1s in the United States have gone through the extremely expensive Show and Display process. Some owners claim to have spent upwards of $10,000 legally importing their cars - and all of them seem to think it was worth it. If we had the cash, we'd probably do it, too.
Photo: BMW

2004 MG TF 80th Anniversary Edition
It's hard to believe it now, but back in 2004 MG Rover was celebrating the 80th anniversary of the MG brand with a special, 80th anniversary edition of the second-generation TF roadster. A year later, the locks on the doors at Longbridge were changed, and the whole getup was sold to the Nanjing Automotive group. Only the 80th Anniversary Edition of the modern TF can be imported to the United States, and owners can only put 2,500 miles on the clock.
Photo: Kenjonbro/Flickr

1999–2000 Aston Martin Vantage LeMans
Some say the LeMans was built as a 40th anniversary tribute to an Aston Martin LeMans win. Others say the folks in Gaydon wanted to produce one final supercar before new European emissions and safety standards. Either way, the 40 limited-edition Astons each came with more than 600 horsepower under the hood and an owner's manual that gave directions to LeMans.
Photo: Aston Martin

1988 Italdesign Aztec
Just when you thought there was only one hideous vehicle named Aztec, we present the Italdesign Aztec concept. Designed by Giorgetto Giugiaro, the Aztec is a concept that separates driver and passenger, allowing them to communicate only by radio. Along with Gorbachev's Mercedes and Pope John Paul II's Enzo, it's one of the more bizarre cars on the list.
Photo: Wikimedia Commons

1992–1994 Jaguar XJ220
With a top speed higher than 200 mph, the Jag could use up its 2,500 Show and Display mileage limitation in less than half a day of driving. Only 281 were built, with one - of course - sold to the Sultan of Brunei. The XJ220S race car cannot be imported.
Photo: Jaguar

1997 Porsche GT1 Straßenversion
Five Porsche models have made it onto the Show and Display list, which shows how much support - both emotional and financial - the brand has stateside. In addition to the GT1 road car and 959, there's the last-ever 1998 911 Carrera 4S, the '96 993 Carrera RS and the '98 GT1.
Sadly, some cars didn't make the cut. Porsches that are ineligible include the 959S, the 962RLR, the 964RS and the Carrera 4 Lightweight. In each case, someone at least went through the time and effort of filling out an application.
Photo: Wikimedia Commons

1990–1992 Lotus Opel Omega, LHD Version
Perhaps the most ordinary-looking car on the list, the Lotus Omega (also known as a Lotus Carlton in some markets) was a humdrum Opel sedan modded out by Lotus with a stroked engine, twin Garrett turbochargers and a transmission from a ZR-1 Corvette. It was, for a time, the fastest sedan on the road. Only 630 were built. Due to the expense of the Show and Display process, we recommend waiting a few years for it to turn 25 and then importing one.
Photo: Wikimedia Commons

1986 Ford Sierra Cosworth RS 500
The Cosworth RS 500 actually started off as a Ford Sierra - the car that would, after heavy modification, be sold in the United States as a Merkur. The Cosworth RS500, however, was a 500-car homologation run so that Ford could race the Sierra as a Group A touring car. It's 25 now, so import one if you can find one.
Photo: Wikimedia Commons

1985–1995 RMA Amphi-Ranger 2800 SR
The Amphi-Ranger was an extremely rare, German-built amphibious vehicle. Fewer than 85 were built, and every one was purpose-built on spec. The front wheels did the steering, while a propeller could be retracted by an electric motor. We haven't found evidence of one in the United States, but if you've seen one please let us know.
Photo: Wikimedia Commons

1992–1995 Bugatti EB110
Well before there was a Veyron, there was the EB110. Going on 20 years old, it's still impressive with a 3.4-second zero-to-60 time and a top speed of 213 mph. If you can't get your hands on one of the two legally imported US prototypes that - until the company's end - were to go on sale at Bugatti-Lotus dealers across America, you could always import one yourself.
Photo: ejcallow/Flickr

2004–2005 Maserati MC12
Like many of the cars here, the MC12 was built for homologation, so that Maserati could return to racing after a 37-year absence. The MC12 itself was built on the chassis of an Enzo. Though the Enzo remained a faster car, some drivers got quicker lap times in the MC12.
Photo: Speedin'/Flickr

1993–1998 McLaren F1
Before Show and Display, McLarens were imported to the United States by a company called Ameritech, who managed to get new VINs for the cars and modify them to satisfy NHTSA by tacking on additions to the bumpers and blocking off the passenger seats. All of those modifications could be removed by owners, should they desire, once the import process was complete.
Photo: McLaren
---
This story originally appeared on Wired.com's Autopia on March 10, 2011, and was republished with permission. Email us with the subject line "Syndication" if you would like to see your own story syndicated here on Jalopnik.