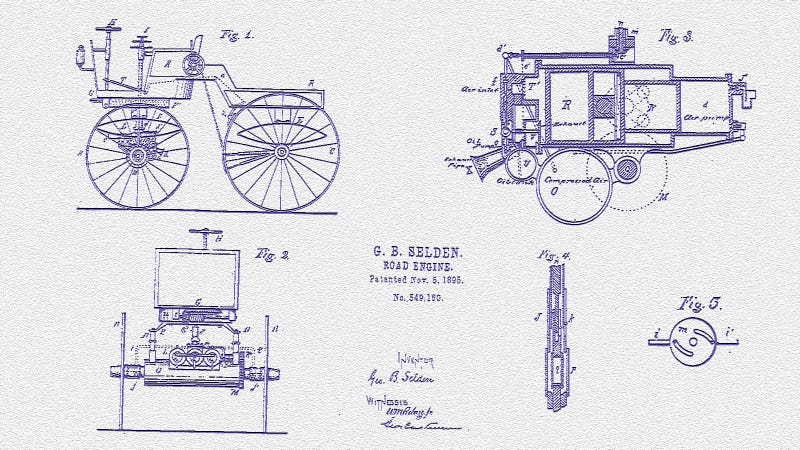 On November 5th 1895, U.S. Patent No. 549,160 was awarded to a Rochester attorney named George Selden for what was essentially a gasoline powered car.
Specifically, Selden patented:
"...the construction of a road-locomotive propelled by a liquid-hydrocarbon compression type, design of which permits it to be operated in conjunction with the running-gear, so that the capacity of the body of the vehicle can be utilized for the transport of persons or goods..."
That sounds like Mr. Selden invented the automobile as we know it, but he didn't.
As HISTORY reports Selden mostly copied the design from something he'd seen at the Philadelphia Centennial Exposition 23 years earlier, and that his patent was actually somewhat vague.
Nevertheless, four years after obtaining the patent, Selden sold it to The Electric Vehicle Company who promptly used it to sue the day's largest automobile manufacturer: Winton Motor Carriage Company.