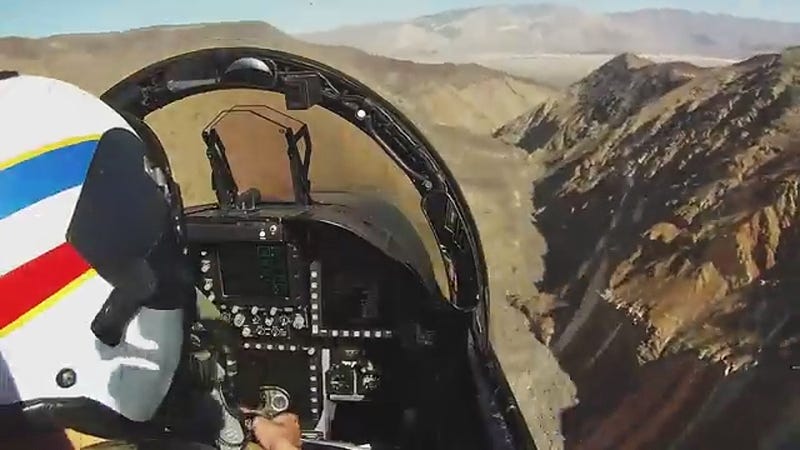 Some of the most incredible military aviation photos taken in recent years have come at a point along the low-level military training route in California known as "Sidewinder" where a deep canyon, reminiscent of those from Star Wars, opens up into a vast dry desert valley.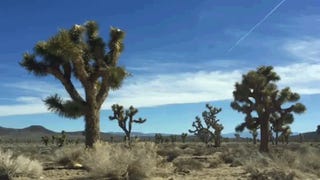 I just bought the first car I've owned in 13 years and decided to break it in properly over the weekend. Ingredients for this adventure included: Death Valley, being naked around your friends and a bunch of crusty hippies, hot springs, Unimogs full of twinks, mushrooms and 125 miles of off-roading. …
In describing the climate of Las Vegas, people tend to lean on the cliché "it's a dry heat." I assume if they had built this city on the sun, they'd describe it as a "bright heat." So how did the Audi R8 I'm campaigning across the U.S. hold up in 112 degree "dry" heat?
"Oh hey, do you guys know how far the nearest gas station is?" The guy was sunburned, clearly dehydrated and living in a fantasy world as he staggered into our hidden campsite, 25 miles or more from the nearest road. With a flat tire and no ability to read a map, gas was the least of his worries. His...companion,…
Our friends at Bangshift pass along word of a hardcore Ford fan from Massachusetts who is living the dream of every old-car geek: His new restoration project is a well-weathered but completely intact 1967 Shelby GT500 that sat undriven for 25 years in Death Valley.
A member of Quattroworld posted this image of a Chevron in Death Valley with $5.40 regular. He noted gas in nearby Beatty, Nevada was about $2 per gallon cheaper, but do you really want to chance it?
Spy photographer and Jalopnik super-friend Brenda Priddy trots through Death Valley with an ABC News crew in tow for a hilarious segment. It's Priddy vs. ze Germans. [ABC News]
When we last checked in with the 2010 Jaguar XF-R it looked as though there might be a powerful 5.0-liter V8 lurking under the hood. We've seen a lot of the XF-R, as seen below, but the actual motivation has been a point of contention. It is our good fortune then that a Fast Lane Daily source happened to spot a fleet…
Apparently the temperature ain't the only thing that's sky high in Death Valley these days. [Winding Road]
We know Saturn's bringing the Opel Astra stateside as a 2008 model to replace the Ion, so it makes sense for the General to be putting the hatchback through its paces in the worst conditions 'merica's got to offer. Guess we'd agree the 108-degree temperature of Death Valley's got to be one of those places — especially…