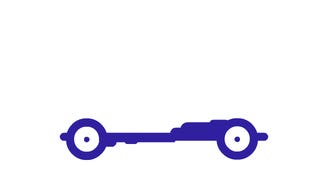 Back in the early days of automobiles, when you had to be I-have-three-footman wealthy to own a horseless carriage, the way most cars were sold was in two distinct parts: an automobile company would sell you an engine/rolling chassis unit, and then you'd have a body built by a coachwork company.
Among very high-end cars, this tradition, born from the old horse-and-carriage era, continued for quite some time for the Crawley set. Rolls-Royce worked this way all the way up to WWII, and prior to that Duesenberg, Delahaye, Bugatti, Ferrari, and others employed this separate-bodyworks system as well. Nowadays, it's clearly an archaic, inefficient method, as dead as parrafin lamps and openly-discussed eugenics schemes.
And I'm pretty sure this obsolete system will be huge in the future.
The reason I think independent coachwork companies will be due for a comeback in the next few decades is based on three technological advances that I'm certain will happen: massive platform simplification by automobile companies, the widespread adoption of full drive-by-wire systems, and the rise of large-scale rapid-prototyping technology.
We're already seeing all of these things today. Almost every car company is attempting to minimize the number of platforms they build cars on, for effiicency and money-saving reasons. The Volkswagen group, for example, is heading towards a modular platform system that incorporates only four or so major platform component types. From these basic platforms, a huge variety of cars are being built.
This degree of platform simplification is a goal of nearly every mainstream car company, because it saves tons of money. And we all know that saving money is pretty much the only motivation you can reliably count on to make innovation happen.
Drive-by-wire systems are, of course, almost here already. Throttle-by-wire is common, and just this past year I drove Nissan's steer-by-wire system, which can eliminate the need for a physical steering column. What all of these mean, coachwork-wise, is that the need for mechanical connections from driver controls to a chassis are pretty much eliminated. That means the possibility of much greater flexibility in body design, and greater flexibility with what bodies can go on what platforms. If you don't have to worry about a steering column, for example, you can position the driver way up front, like an old Jeep FC, or way way back, like the position in a Jaguar E-Type, all on the same chassis.