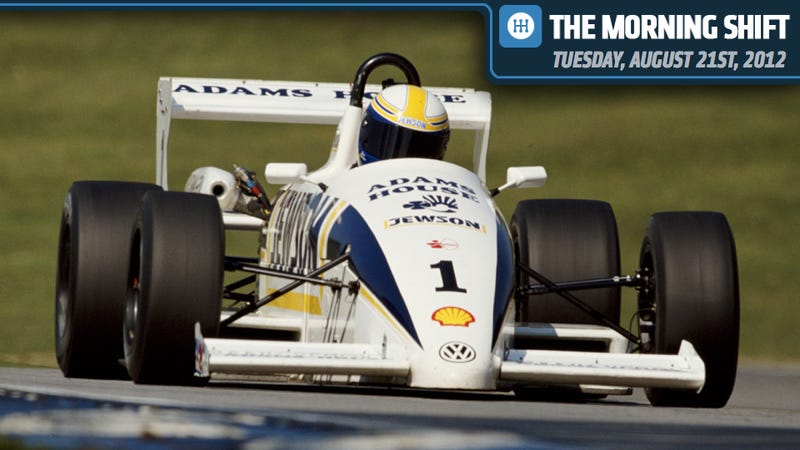 This is the Morning Shift, our one-stop daily roundup of all the auto news that's actually important — all in one place at 9:00 AM. Or, you could spend all day waiting for other sites to parcel it out to you one story at a time. Isn't your time more important?
---
1st Gear: Could Volkswagen Join F1 in 2015?
Autoblog reports Volkswagen has changed course and is deciding whether to jump into Formula One. It cites a report in Sport Bild (although there's no link on the German site) that says VW, which decided as recently as 2010 that it wanted no part of F1, is now looking at joining forces with Sauber. Longer term, VW could rely on a chassis that's designed by Porsche at the same place that Porsche is working on its LeMans entry. Says Autoblog, "The 2015 timing is odd, but the mentioned team might not be. Sauber is doing amazingly well this year with hardly any sponsorship at all, much less manufacturer backing: both its drivers are in the top ten, and it is the sixth in the constructor standings behind the manufacturers and Red Bull Racing." F1 can be a mean place for German constructors, so we'll wait to see the first car on the track before we know this is for real.
---
2nd Gear: Honda Flips The Switch On The 2013 Accord
Reuters says production of the 2013 Honda Accord is officially underway, and not a moment too soon for Honda. The newest version of the Toyota Camry has been on sale for months while a fresh Nissan Altima is hitting the market, too. Other competition comes from the Chevy Malibu, the Hyundai Sonata and the Ford Fusion. This Accord marks the 30th anniversary of production at Honda's big plant in Marysville, Ohio, and it will be reaching showrooms next month. It's built 9 million Accords thus far. The new Accord hits the market as Honda is coming back from the impact of last year's Japanese earthquake and tsunami. It remains the country's second-best selling car, behind the Camry.