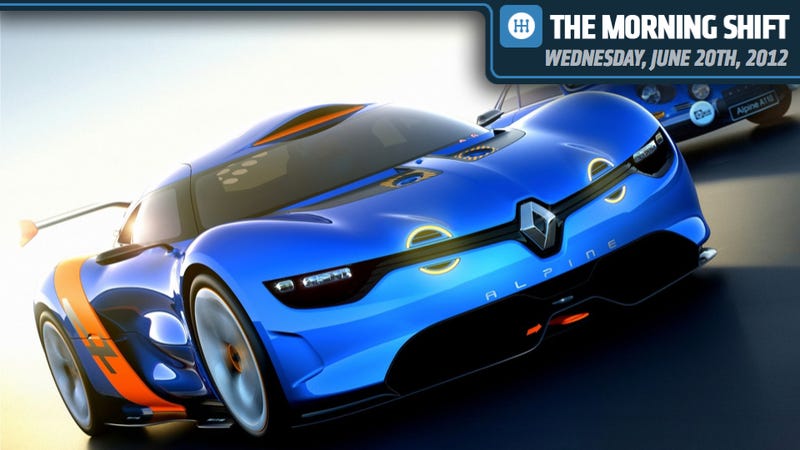 This is the Morning Shift, our one-stop daily roundup of all the auto news that's actually important — all in one place at 9:00 AM. Or, you could spend all day waiting for other sites to parcel it out to you one story at a time. Isn't your time more important?
---
1st Gear: A Contrite VW Vows To Put Us First
Marketplace reports that Volkswagen, which is on a drive to dominate the global car market, aims to double its sales in the United States. But it knows its cars have never really met most of our needs. So, like every contrite husband who's ever had to apologize for neglecting a spouse, VW is vowing to put us first from now on.
Browning told the public radio folks, "You know, the German engineering really drives a lot of integrity into our vehicles. But the German engineering focus has also perhaps not always been sensitive to some of the priorities of our U.S. customers." For example, something like cruise control isn't used too frequently in Europe, but is a given on an American car. He says VW gets points off from J.D. Power & Associates if it doesn't have those features. "So, what we're doing is making sure our vehicles are now designed first and foremost with the U.S. customer requirements in mind," Browning says.
Disc brakes, though, we couldn't care less about.
---
2nd Gear: Renault Dangles The Alpine As It Mulls Going Upscale
Bloomberg reports that Renault is talking again about bringing back sporty Alpine (remember the Renault Alpine Concept?) and creating another high-end brand as it tries to become a global car company. We've been hearing about the return of the Alpine for at least five years now, but Renault chief operating officer Carlos Tavares puts it in a bigger context than just having a single luxury nameplate.