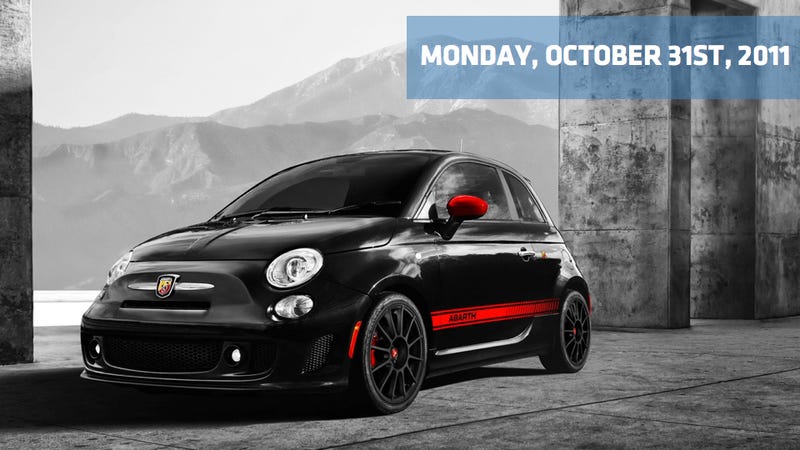 This is the Morning Shift, our one-stop daily roundup of all the auto news that's actually important — all in one place at 9:00 AM. Or, you could spend all day waiting for other sites to parcel it out to you one story at a time. Isn't your time more important?
---
1st Gear: Fiat 500 Abarth will Debut at LA
Fiat is finally bringing Americans the hotted-up 500 with a turbocharged 1.4-liter engine and a sport suspension. But do we get the one with 135 hp or 170? Fiat's not telling us yet — guess we'll have to wait until the LA Auto Show to find out.
---
2nd Gear: Production Mini Roadster Unveiled
Now you can have a topless Mini with only two seats. Pity it's heavier than a regular Mini hatchback. Engines are the same as in the rest of the lineup. The Miata won't need any Ambien at night.