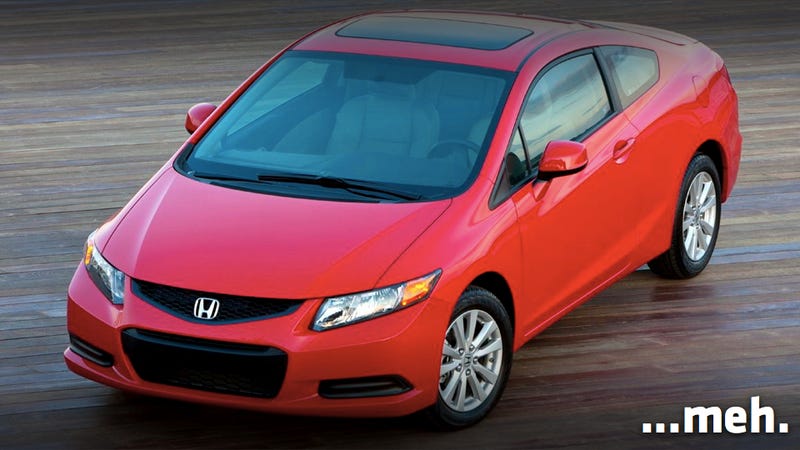 The new Honda Civic is so mediocre even Consumer Reports, long a cheerleader for the Japanese econo-cruiser, dropped the redesigned 2012 model from its "recommended buy" list after the new model sunk to a rating of just 61 points on the magazine's 100-point scale. That means the newly-redesigned Honda Civic scored too low of a rating to even be recommended.
Increased competition from American and Korean automakers and decreased value conspire to make the new Civic, like many of the Japanese compact models, an also-ran in a category it once dominated.
As we noted in our 2012 Honda Civic first drive, the new model is mostly indistinguishable from the previous one and behind competitors like the Hyundai Elantra and Ford Focus in many key areas.