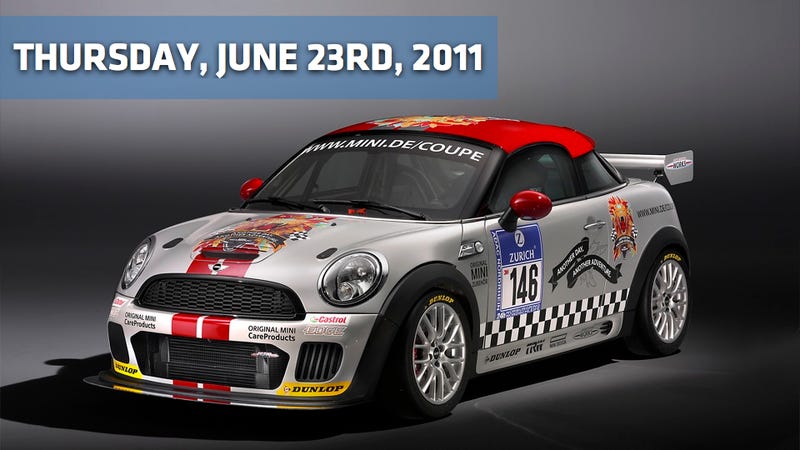 This is the Morning Shift, our one-stop daily roundup of all the auto news that's actually important — all in one place at 9:00 AM. Or, you could spend all day waiting for other sites to parcel it out to you one story at a time. Isn't your time more important?
---
1st Gear: Automotive News is reporting that tiny electric car maker Think Global AS filed for bankruptcy Wednesday in its home market of Norway after attempts to keep the company going through recapitalization and restructuring failed, the company said in a statement. It is the fourth time Think has collapsed financially in its 20-year history. It turns out people don't like buying ugly little electric cars.
---
2nd Gear: Bloomberg is reporting this morning that Saab Automobile, the Swedish carmaker that halted production because of a cash shortage, won't be able to pay wages to employees because it lacks sufficient short-term funding. Saab and Zeewolde, Netherlands-based owner Swedish Automobile NV are in talks with various parties to raise cash, the company said today in a statement. The options include the sale and lease-back of the factory in Trollhaettan, Sweden. "There can however be no assurance that these discussions will be successful or that the necessary funding will be obtained," said Swedish Automobile, which was previously known as Spyker Cars NV. But who will buy them? Leading contenders include a consortium led by Swedish real estate firm Hemfosa Fastigheter AB and...umm... nobody else.
---
3rd Gear: A group campaigning to end Saudi Arabia's ban on driving by women called on Subaru to pull out of the kingdom until the prohibition is lifted. The announcement yesterday followed U.S. Secretary of State Hillary Clinton's statement of support on June 21 for women who challenged the ban by driving in Saudi Arabia. Clinton called them "brave," saying, "I am moved by it and I support them." Saudi Women for Driving, which had asked Clinton for her backing, organized a show of defiance by women who drove in the country June 17 and encourages them to continue operating cars. "It is our hope that this will put huge pressure on the Saudi royal family and shine a bright light on the 'gender apartheid' in our country," the group said of its call for Subaru to exit the kingdom. "It's a chance for the company to live up to its brand and make a huge difference for nearly 13 million of us Saudi women."