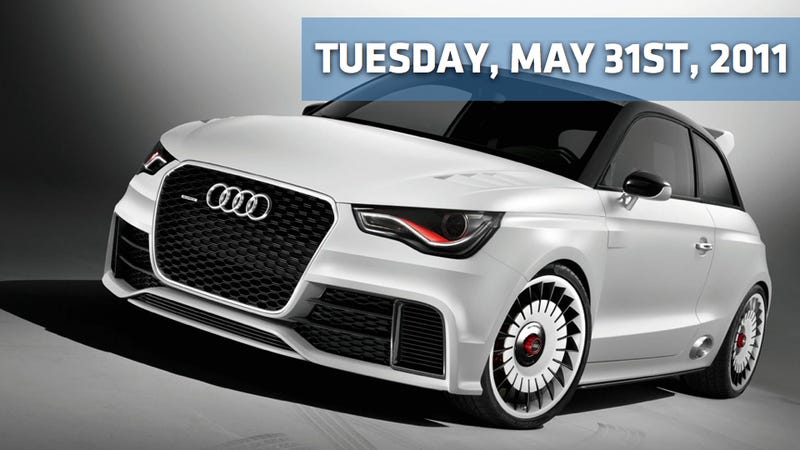 This is the Morning Shift, our one-stop daily roundup of all the auto news that's actually important — all in one place at 9:00 AM. Or, you could spend all day waiting for other sites to parcel it out to you one story at a time. Isn't your time more important?
---
1st Gear: Vice President Joe Biden said Chrysler Group LLC's repayment of government loans vindicates the administration's decision to rescue the automaker and shows that the economy is on the mend. The resurgence of Chrysler and General Motors Co. since both emerged from bankruptcy in 2009 has saved the jobs of thousands of people at the automakers, dealers and suppliers, Biden said in the administration's weekly address on the radio and Internet. Yes, now only if "old" Chrysler and "old" GM can repay the loans they took too.
---
2nd Gear: Bloomberg reports this morning that Honda Motor Co. fell the most in three weeks in Tokyo trading after hackers accessed the personal data of 280,000 Canadian customers and the Nikkei reported the company abandoned a share buyback plan due to the March 11th earthquake. Japan's third largest carmaker dropped 2.1% to 3,005 yen as of 9:02 a.m. on the Tokyo Stock Exchange, headed for the biggest decline since May 6th. This news comes after Honda saw an online database hacked last December, leading to over two million VIN numbers and email addresses being stolen. Thank god I wouldn't know anything about hackers gaining access to "customer" personal data.
---
3rd Gear: Reuters this morning is reporting that General Motors has canceled plans to develop a plug-in hybrid vehicle based on the current Cadillac SRX crossover platform, deciding the project was not financially viable, three people with direct knowledge of the project said. While two of the sources said the plans could still be revived on a future platform, they and two others familiar with the matter said engineers involved had been reassigned to other projects. Good. Because my mom really hates hybrids.