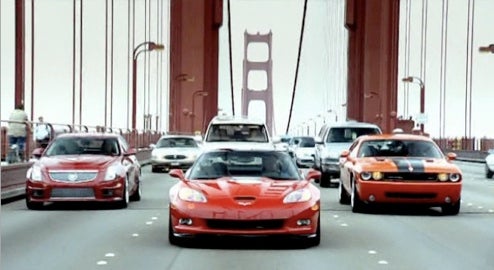 When pictures of the Top Gear team coming stateside hit the internet this summer , we were pretty sure we were in for something epic. Well, the episode just aired today, and yes, it was. From Hammond having to buy a Challenger (silly Chrysler PR team!), the boys not being allowed to be "entertaining," some kid wearing a Western Michigan t-shirt and Clarkson mistaking the ZR1 for a "muscle car" — it's a hoot. In the process, they came to the same conclusions we did in our reviews of the three newest 'merican muscular offerings on the market. Want to see the segment yourself? Hit the jump, friends.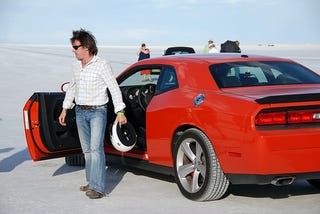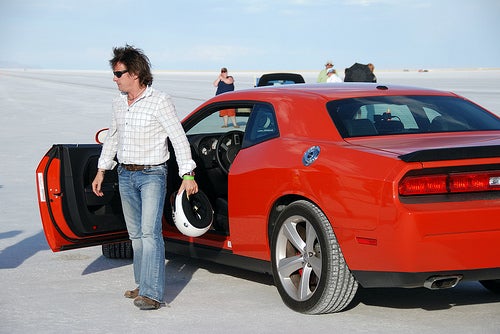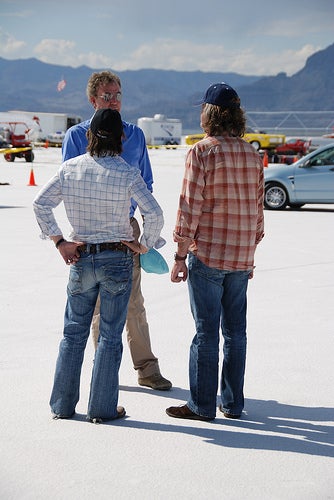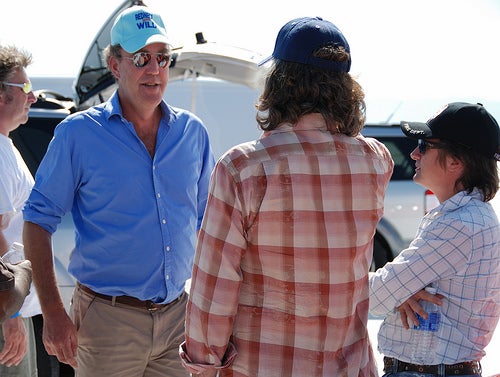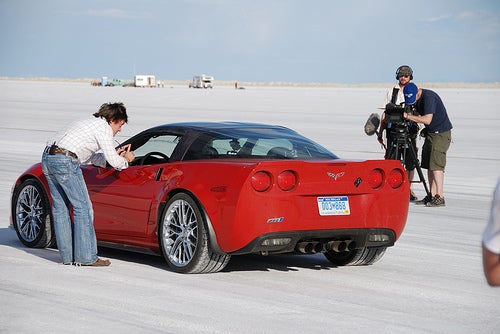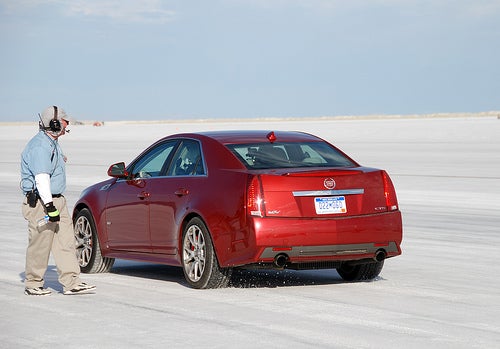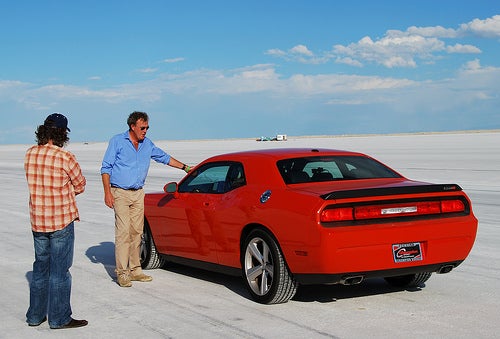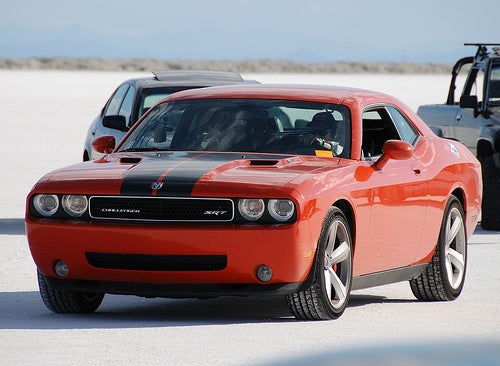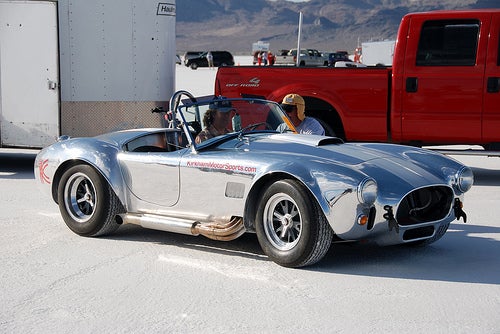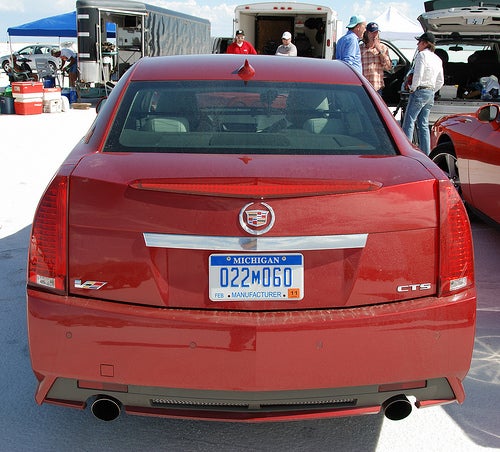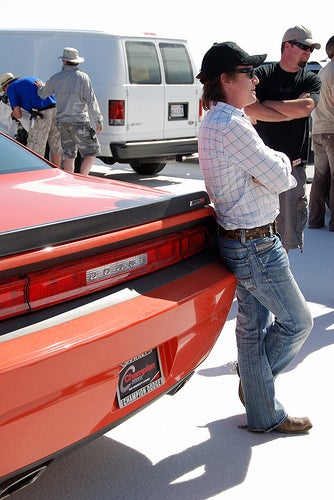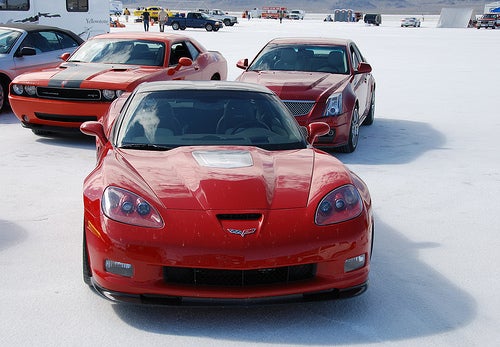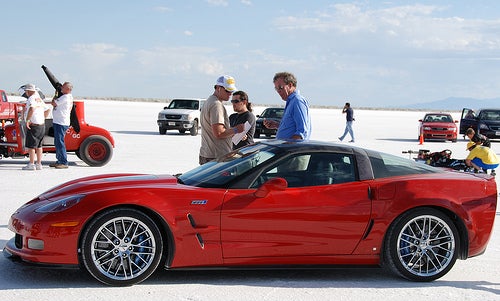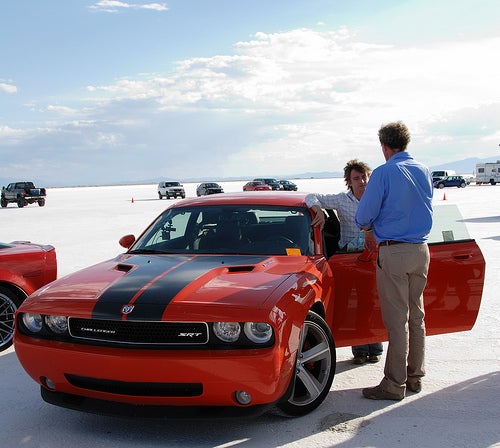 Clarkson on all three: "We came wondering if America had finally made a car that might actually work in the civilized world. The answer is no, they haven't. As you can see from our smiles, they've made three."
Car:
2009 Corvette ZR1
Driver:
Jeremy Clarkson
Review:
"This is made by two fat blokes in Kentucky." "I'm starting to like this Corvette...it isn't the power, it's the surprise of the power. When you're driving a Ferrari Enzo, you're expecting it. This though, it's quiet, it's comfortable, it's beautifullyair-conditioned...so you're simply not ready for the savagery when you put your foot down. I've got a heads-up display with your lateral G...and the best stereo in the world...!" "Man, this is great. " "How can a car as docile as this one be as exciting when the road gets this twisty." "A proper manual gearbox." "Are you listening Ferrari? Well done fat man from Kentucky...this...is...a.masterpiece!"
Bonneville Salt Flat Speed - One Mile Marker:
176.549 MPH
Car:
2008 Dodge Challenger SRT8
Driver:
Richard Hammond
Review:
"Is that real carbon fiber?" "Challengers aren't very good at this type of thing... (curves)"
Bonneville Salt Flat Speed - One Mile Marker:
150.2 MPH
Car:
2009 Cadillac CTS-V
Driver:
James May
Review:
"Stupid..." "This isn't a proper luxury car..." "robble, robble, robble..." (Then on the curves) "This is the best American car I've ever driven by a distance as great as this road."
Bonneville Salt Flat Speed - One Mile Marker:
163 MPH
Top Gear Season 12, Episode 2 - Super Car Challenge Part I
Top Gear Season 12, Episode 2 - Super Car Challenger Part II
Top Gear Season 12, Episode 2 - Super Car Challenge Part III
Top Gear Season 12, Episode 2 - Super Car Challenge Part IV
Top Gear Season 12, Episode 2 - Super Car Challenge Part V