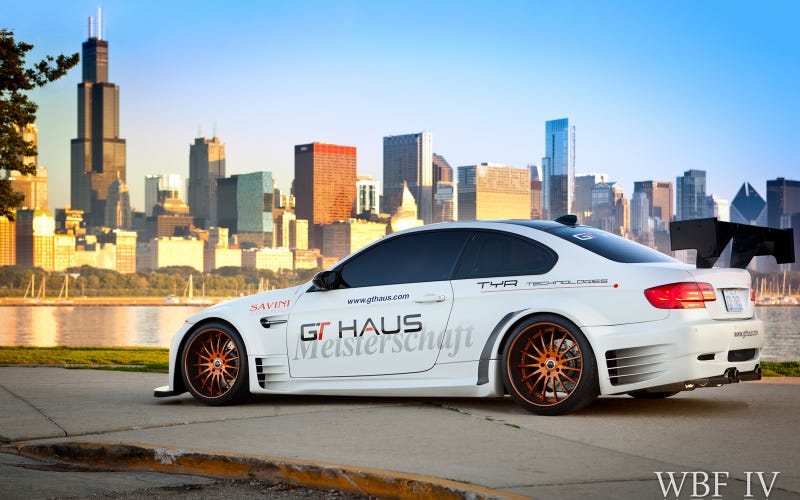 A GT Haus E92 BMW M3 is a rare and wonderful thing, so when photographer Will Farrell (no relation to the Will Farrell that once called Ray Wert "dinosaur shit") spotted one ideally placed near the Chicago Skyline he whipped out his camera and shot this great photo.
"I was fortunate to be in the right place at the right time when this beast of an M3 showed up," Farrell said in the email that accompanied the photo. Too lucky. In two years of jogging along Chicago's coast I can't remember once seeing something quite so awesome just parked perfectly for a photograph.
The 1600-px version is here and the giganto-desktop version is on our Facebook page (no, you don't have to "like" our Facebook page or even sign in to the service. It's right there in the "photos" section on the left).
Have a photo to contribute? Email us at tips at Jalopnik dot com, just make sure you have the rights to share it.