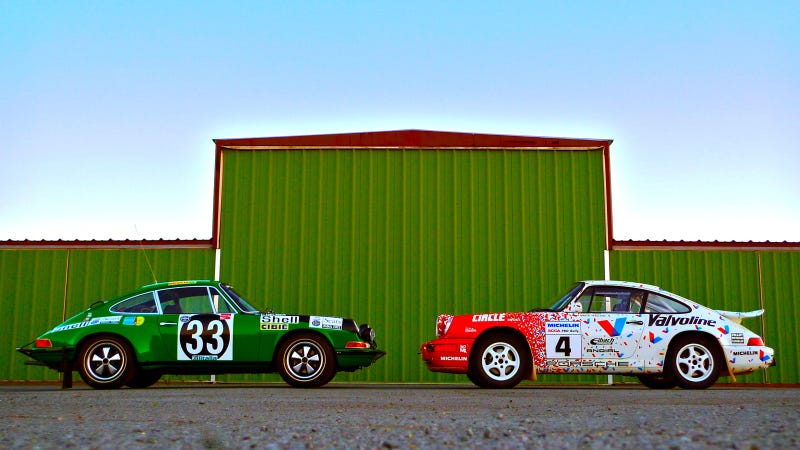 Jeff Zwart is living your video game life. Dirt3? He calls that "Saturday." As further proof we present this photo he sent us of a 1971 Factory Werks East African Safari Rally STR next to a 1994 SCCA Pro Rally Championship Carrera 4.
I'm not entirely sure if he was sending the photo in for the wallpaper series or if he was just bragging. Either way, here it is.
The 1600-px version is here and the giganto-desktop version is on our Facebook page (no, you don't have to "like" our Facebook page or even sign in to the service. It's right there in the "photos" section on the left).
Have a photo to contribute? Email us at tips at Jalopnik dot com, just make sure you have the rights to share it.