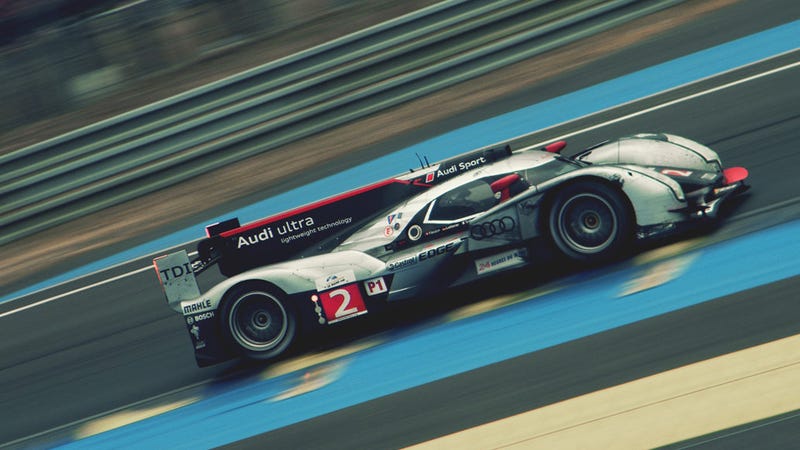 Moving on up the Le Mans food chain, we arrive at this shot of the Audi R18 as it completes the run that won this year's 24-hour adventure, sent to us by reader Florian Duranteau.
You can find various embiggened resolutions here; we'll also try to get this on our collection of awesome wallpapers via our Facebook page (no, you don't have to "like" our Facebook page or even sign in to the service. It's right there in the "photos" section on the left).
Have a photo to contribute? Email us at tips at Jalopnik dot com, just make sure you have the rights to share it.