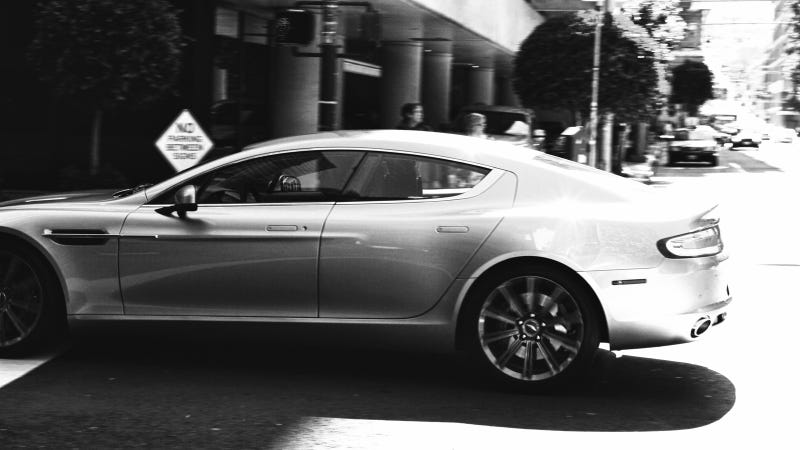 The Aston Martin Rapide is both rare and beautiful, though not exactly in equal proportion. Here Jalopnik reader Haydendanger managed to catch one as it heads towards a more exclusive location. A little different from our usual style, but still beautiful.
The 1600-px version is here and the giganto-desktop version is on our Facebook page (no, you don't have to "like" our Facebook page or even sign in to the service. It's right there in the "photos" section on the left).
Have a photo to contribute? Email us at tips at Jalopnik dot com, just make sure you have the rights to share it.
Photo Credit: Hayden Simmons