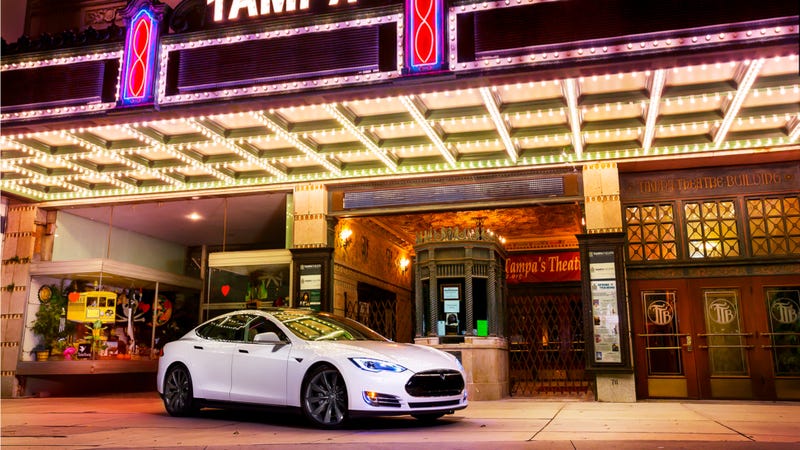 Weekend Wallpaper
Put these on your desktop to look cool and awesome.
Say what you will about the Tesla Model S and the odors potentially emanating from it, but it's gotten some pretty good reviews and it looks handsome as all heck for a four-door sedan. And when you examine it under the lights, it looks even better.
If you haven't seen a Model S in person, pictures rarely do them justice. They're longer, lower, and better-proportioned than most cameras initially let on. It's a good thing we've got this gorgeous shot, then.
Photo credit Rafael Martin. Used with permission. For more of his work, check out his website, Flickr page, and Facebook page. For a desktop version, click here.
Weekend Wallpapers are featured on Saturdays. Got one you'd like us to run? Send it to ballaban@jalopnik.com with the subject "Weekend Wallpaper." Just make sure you have the rights to use it.