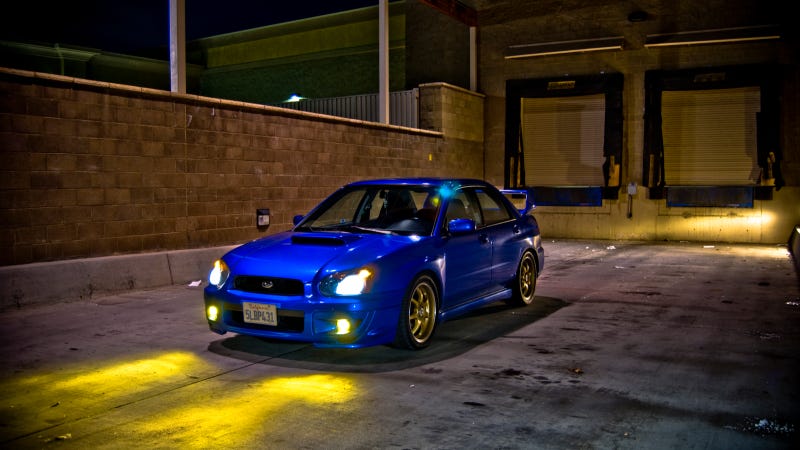 With everyone hoping the sweet Subaru WRX Concept won't be ruined when it actually goes to production, now is a great time go back in 'Rex history and examine at one of its better-looking older brothers.
As I said in my story about the new concept, WRXes (and most Subarus) aren't really attractive in the traditional sense. But they are definitely unique, and there's a ton of ways they appeal to car guys and gals who know what they're about.
Take this 2004 or 2005 WRX. Looks pretty good here, doesn't it? It may have the big STI spoiler, but I'm fairly certain this one is the normal WRX. Feel free to correct me if I'm wrong.
What's your favorite generation of WRX?
Weekend Wallpapers are featured on Saturdays. Got one you'd like us to run? Send it to patrick@jalopnik.com with the subject "Weekend Wallpaper." Just make sure you have the rights to use it.
Photo credit J Howat Media. Click here for a ridiculously large desktop version.