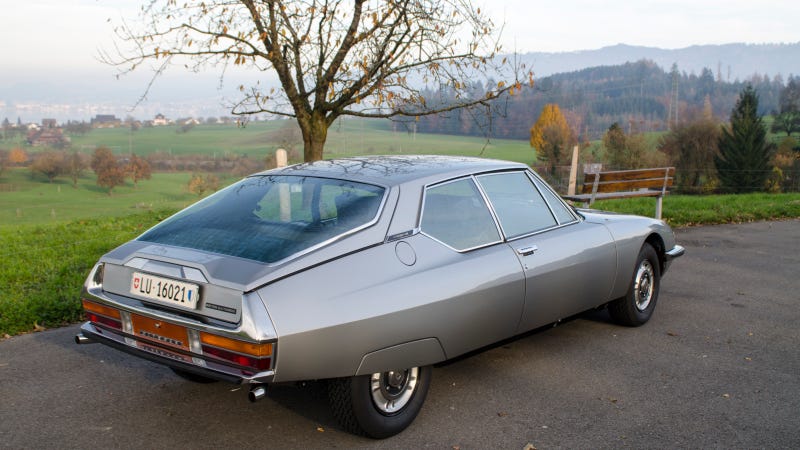 You can't really be a gearhead if you don't love Citroën. I'm not saying you have to buy one, but you have to at least appreciate the gonzo-ass cars that have rolled off their assembly lines over the years, like the 2CV, the DS, and more recently, the C6. Beautiful, bizarre, unique and high-tech. 
And then there's the SM, that glorious spaceship that was a love child between Citroën and Maserati. We've written about the SM many times before, and we've even called it the greatest grand tourer ever.
All I know is that it still looks amazing even today, and this wallpaper is proof of that. I love that it highlights the SM's most controversial feature, its rear end. 
Whatever car you drive, this one is cooler. 
Photo credit tö. Click here for a giganto-desktop version. 
Weekend Wallpapers are featured on Saturdays. Got one you'd like us to run? Send it to patrick@jalopnik.com with the subject "Weekend Wallpaper." Just make sure you have the rights to use it.