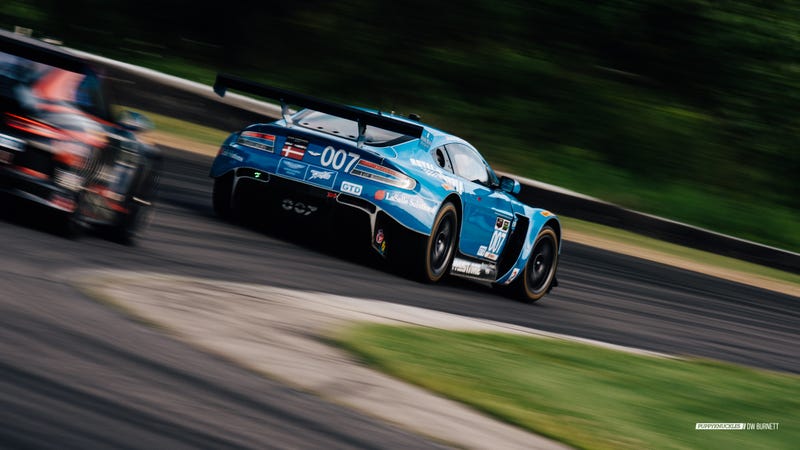 Weekend Wallpaper
Put these on your desktop to look cool and awesome.
The weekend is coming to an end. Monday is around the corner, and that's not the only thing. Also coming around the corner is this Aston Martin TRG-AMR (is that pun enough to put me out of my misery?), shot by our very own puppyknuckles. He told us:
This was the IMSA Tudor Northeast Grand Prix at Lime Rock Park. Car pictured is the 007 Aston Martin TRG-AMR. Sucker was SO LOUD. Christina Neilsen and Kuno Wittmer drove this to 2nd place.
You can find more of puppyknuckles' work on his website, his Twitter, and his Instagram.

---
Weekend Wallpapers are usually featured on Sundays (but not always!). Got one you'd like us to run? Send it to nicole.conlan@jalopnik.com with the subject "Weekend Wallpaper." Just make sure you have the rights to use it.