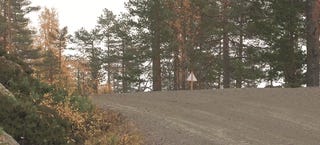 That junky old box-on-wheels Volvo the old guy down the street drives? Yeah, it can go hella sideways. Here's proof.
Naturally, there are a lot of steps between a junky 240-series car and this blaring competition machine (seen at Rally Telemark, the final round of the Norwegian Rally Championship), but those are mere details. Know in your heart that this rally potential lives inside all the rear-drive Volvos you see.
Rescue them. Set them free.
(Via Rallye-Magazin)