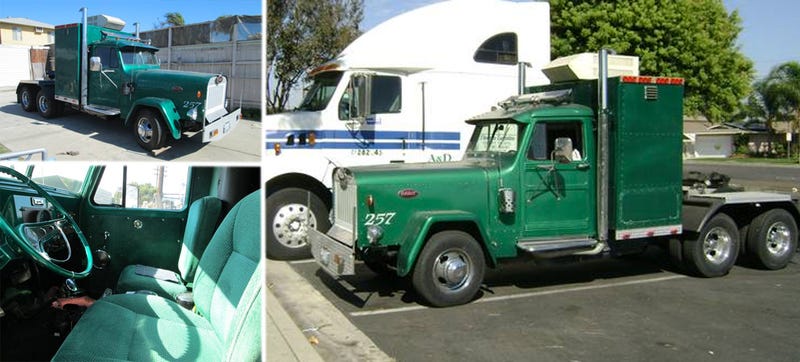 Craigslist is churning out one miniature after another this week. Behold, a 1948 Willys Jeep converted into a miniature semi-truck cab. Of course that's a thing.
Apparently at least part of the conversion was completed fairly recently, as the ad states it only has 4,000 miles on the Chevrolet 454 engine and its ten tires. Additional power (for what?) comes from a 4,000 watt generator that's also onboard. It looks weird, but pretty well executed. Someone obviously invested substantial time and money to make this exist, but as to "why" and "how" the ad provides no satisfaction.
The seller's in Garden Grove, a place I know about because I used to listen to Sublime. He's looking for $15,000, here's the ad while it's still live.
All I can say is, waitbutwhy?
Image: Craigslist. Hat tip to Christopher Mundie!