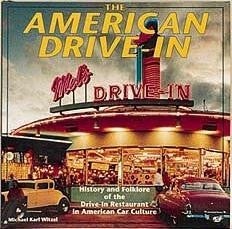 There was a lot of discussion about Sonic Drive-Ins on Friday and the question was posed: why would car enthusiasts care about drive-ins? First, there is the obvious &mdash that they're restaurants where you can "drive-in" and enjoy a meal in your car. But there's so much more.

The American drive-in is one of the key historical meeting places for car nuts to show off their rides and swap stories (and perhaps girlfriends). Though some have migrated to meeting in Wal-Mart parking lots, a local drive-in is still an important meeting place for many car clubs. For example, Mini owners love the fact that at a drive-in they don't have to stand up to get service as happens at many drive thrus.
Finally, there's just something about the aura of a drive-in that makes it the perfect automotive showcase. Maybe it's the way the neon lights reflect of a newly polished chrome bumper, or the orientation of the parking stalls. Or maybe it's just the car hops. Whatever the reason, the drive-in is the neighborhood car show that doesn't require a special pass and can happen any time of year.