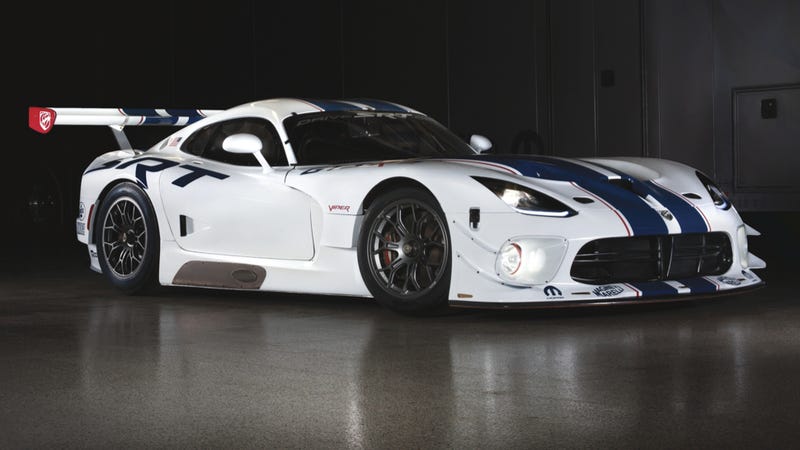 Comment Of The Day
Your good comments.
Today we saw SRT debut their 680 horsepower, 2,855 lb Viper GT3-R. Where you can race the car?
Bakkster started to fill us in.
Where can you race it? Basically everywhere:

FIA GT3
United SportsCar Racing GT Daytona
Pirelli World Challenge GT
NARRA
SCCA/NASA
Patrick George jumped in.
Autocross
WRC
Spec Miata
Speedboat racing
Lemons in 60 years

The possibilities are endless!
Bakkster went on.
Tour de France
Steeplechase
Marathons and Half Marathons
Governor's Cup
Red Bull Air Race
Triple Crown of Thoroughbred Racing
Downhill Mountainbiking
Short Track Speedskating
Iditarod

Wow, SRT is really going to get some mileage out of this thing.
Where would you race the new competition-spec Viper?
Photo Credit: SRT