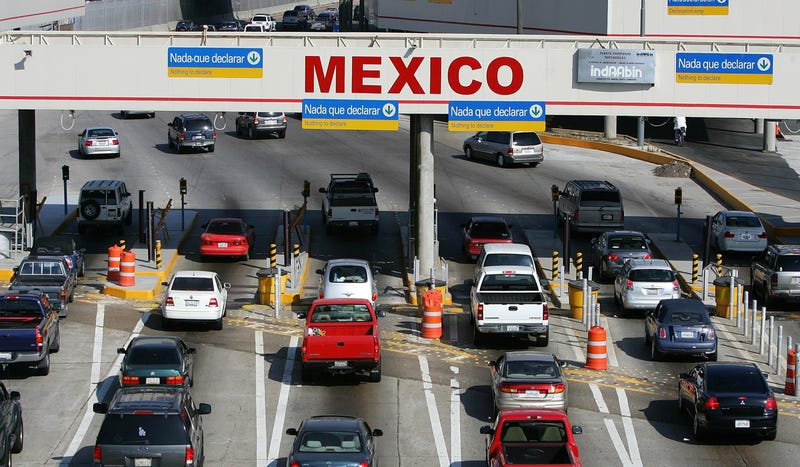 Welcome to Must Read, where we single out the best stories from around the automotive universe and beyond. Today we have reports from Hooniverse, Curbside Classic and Men's Journal.
Jim Yu has a lot of experience traveling the Pan-American Highway by bus, and has very kindly put together a guide on border crossings along that route. You think they'd be mostly uneventful.
But then this happened on the San Ysidro, Calif.-Tijuana, Mexico border:
With a bus ticket to Mexico City in hand, I hung out in the station lobby. As a tall-ish Asian guy, I stuck out like a sore thumb. A tiny but rotund Federale came up to me and asked for my passport. I acquiesced. He barked at me in Spanish: Where is your entry stamp? Shit, I thought, where was I supposed to get a stamp? He ordered me to follow him to his office.
Just like an Alfaab/Salfa Romeaab, this two-headed Dodge Coronet made sense in someone's mind. Instead of James May's head, this was from the brain of an Oregon State Police captain.
It was 1974, and the new national 55 mph speed limit had just been enacted in response to the energy crisis. Capt. Janutz was under pressure to improve enforcement, but the short and narrow median turn-arounds could only accommodate one police car, facing either direction.

Seeing two Coronet police pursuits with heavy rear end damage in a parking lot outside his office, Janutz suddenly had a brilliant idea: have them grafted together, with a bi-directional drive-train, so that the Coronet could sit in the short median and instantly bolt into either direction of traffic.
Another helpful guide. The answer is not at the bottom of a vodka bottle, in case you were curious.
Late night flights are called "red eyes" for a reason and no matter how energetic or fit you may be, muscling through your day on minimal sleep is never a good idea. That said, late night flights are also an extremely practical way to get more bang for your vacation buck. The key is to have a system for getting some shuteye between runways.
Photo: Getty Images