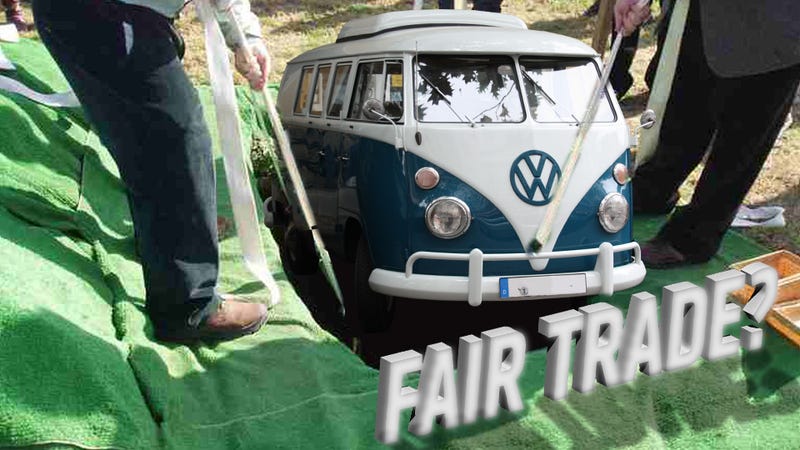 Craigslist is a pretty normal place to shop. Oh wait no, that's not quite right, is it?
Craigslist is a haven for particularly odd deals. For instance, on man wanted to trade for a VW Bus. His offer? Four funeral plots. That's not the kind of deal you'll find on eBay motors.
What's the most oddball trade proposal, listing description, or seller's qualification you've ever seen on Craigslist?
Oh, and just one more thing.
MAKE SURE YOU SCREENGRAB THE POSTING BEFORE IT GETS TAKEN DOWN
I'm going to need proof that the posting existed, and all Craigslist urls get taken down eventually.
(QOTD is your chance to answer the day's most pressing automotive questions and experience the opinions of the insightful insiders, practicing pundits and gleeful gearheads that make up the Jalopnik commentariat. If you've got a suggestion for a good "Question Of the Day" send an email to tips at jalopnik dot com.)
Photo Credit: Jason Torchinsky/Jalopnik