Good Morning! Welcome to The Morning Shift, your roundup of the auto news you crave, all in one place every weekday morning. Here are the important stories you need to know.
1st Gear: The Fix Is In But We Don't Know It Yet
Last week Volkswagen met with Environmental Protection Agency and California Air Resources Board officials to describe a proposed fix to the hundreds of thousands of cheating diesel cars in the U.S. However, those plans have not yet been disclosed to the public, much to the chagrin of Volkswagen owners waiting on a fix (or to hear if they're getting a drop in performance.) Jalopnik reached out to the EPA to get details of the plan but we have not heard back yet.
In Europe, the fix is described as being relatively simple, and not as expensive as VW originally thought, although they're still setting aside $7 billion to cover it all. Here's Reuters:
VW said during a presentation it only needs to install a mesh near the air cleaner in 3 million 1.6-litre EA 189 diesel engines to ensure they comply with EU emissions rules.

Fitting the mesh will require one hour of work, improving the measuring capability of the engine's air mass sensor which enables more efficient combustion, another spokesman said.

Chief Executive Matthias Mueller told managers on Monday that the technical steps needed to fix the vehicles are "technically and financially manageable."

VW said it was too early to give an estimate of the costs of installing the so-called air flow transformer. All 8.5 million engines in Europe, including 5.2 million 2.0-litre diesels and 300,000 1.2-litre diesels, will require software updates.

"Our assumption that fundamental interferences with the engine are necessary have not come true," Mueller said.
G/O Media may get a commission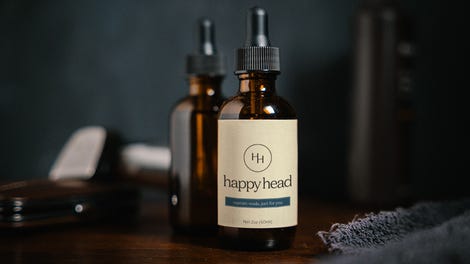 But as our friend John Voelcker over at Green Car Reports points out, that's in Europe. America's emissions standards are tougher and that may mean a more complicated fix for the 2.0-liter engines here:
The challenge in North America, however, is far greater than that of getting EU-market diesels to meet far more lax Euro 5 standards for cars sold through 2014.

It's possible that 325,000 of the 482,000 affected 2.0-liter diesels in the U.S. would need to have a Selective Catalytic Reduction system fitted, which comprises a new catalytic converter, a tank of urea liquid, and associated plumbing to inject the urea into the exhaust aftertreatment system.
Which would be extensive and cost, presumably, thousands of dollars per car. To me that seems like a worst-case scenario, but we'll see.
Hopefully we'll find out which route the automaker is taking soon.
2nd Gear: November Could Blow Up
Buying a new car on Black Friday? If so, you aren't alone, and you and everyone else may blow up predicted new car sales figures for this month and the end of the year. Here's Automotive News:
This month — powered by Black Friday sales and a strengthening economy — could be the best November ever for U.S. auto sales, according to forecasts from TrueCar and Edmunds.com, and also may mark the first time in history that the industry's seasonally adjusted, annualized selling rate has topped 18 million units for three consecutive months.

Two other forecasts are calling for sales to be flat or down slightly from a year ago, if only because this November has two fewer selling days.
3rd Gear: The Hybrids Are Too Damn Quiet
Ever almost get mowed down by a Prius when you step into the street? That happened to me a lot in D.C., when I walked everywhere. It's even worse for people with disabilities, which is why the National Highway Traffic Safety Administration wants rules on how quiet hybrids and electrics can be.
But they're not doing it quite yet. Via Reuters:
U.S. regulators are delaying rules that would require electric and hybrid cars to alert sight-impaired pedestrians and bicyclists until at least mid-March, according to a recent government filing.

The decision is the latest setback for a government plan that has been in the works since 2013 to require "quiet cars" - vehicles that operate at low speeds without an internal combustion engine running - to add new audio alerts at low speeds.
4th Gear: Yeah, About That
We haven't heard much from our struggling pals at Takata lately, but they're still in a world of shit, to use the technical term. And Toyota, which previously said Takata airbags in 1.6 million Japanese market cars are safe, now say the airbags are not safe and need to be recalled. Oops.
From wire reports:
The decision was prompted after a passenger in a Nissan X-Trail SUV was injured last month when an airbag ruptured, despite the inflator having been checked in an earlier inspection. Nissan this month reissued recalls for around 310,000 vehicles in Japan due to the incident.

The Toyota Vitz compact car and 21 other models will be called back again after a previous recall prioritized the replacement of Takata airbag inflators based on whether dealers found air leaks, according to Masato Sahashi, a Japan transport ministry official. The initial recalls were conducted in May and June. Information on how this may affect recalls outside Japan was not immediately available.
Get the fix for your Vitz.
5th Gear: Incentives For The Big Three Out Of Control?
Here's an interesting one from The Detroit News: the government of Michigan is working to cap the value of state tax credits to the Big Three automakers, saying those credits are putting a huge strain on the state's $10 billion general fund.
Fiat Chrysler Automobiles NV agreed Tuesday to a $1.7 billion cap on the remaining value of Michigan business income tax credits the automaker will be entitled to claim over the next 14 years. Chrysler's original tax incentives were valued at $1.3 billion over two decades when Gov. Jennifer Granholm's administration announced them in October 2010.

In June, Ford Motor Co. accepted a $2.3 billion cap on the remaining value of its Michigan Economic Growth Authority tax credits in exchange for making $3.1 billion in additional investments in Michigan facilities. Its incentives were valued at $909 million in October 2010.
Reverse: I'll Have To Dig Up Video Of This
Neutral: Pretend You're A TDI Owner, What Do You Want The Fix To Be?
The reactions I've received to Dieselgate from TDI owners have ranged from "VW better buy back my polluting death machine" to "you'll pry my torque and MPGs from my cold, dead hands." Pretend you're an owner (or maybe you are one.) How do you want this to go?
---
Contact the author at patrick@jalopnik.com.