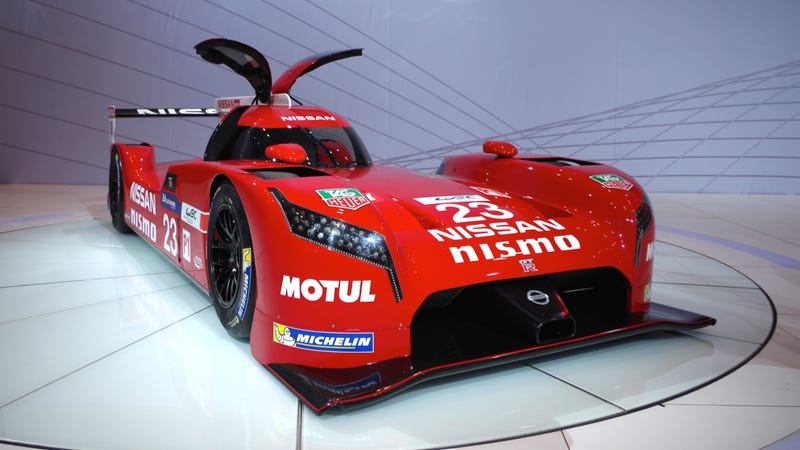 Between the epic Bathurst 12 Hour win by a team with two GT Academy grads and the unbelievable front-wheel-drive GT-R LM NISMO Le Mans car, Nissan's been in the news quite a bit lately. That's all under one man: Darren Cox, the Global Motorsport Director for Nissan. Here's your chance to ask him anything.
Most of the time, Darren Cox is amusingly open and honest about all things motorsport on his Twitter account, however, we've got him all to ourselves for a little while.
What do you want to know about all things NISMO? How do you improve your chances at getting into GT Academy? How did they keep the LMP1-class Le Mans prototype secret for so long? Does he prefer pie or cake? Can we get Jann Mardenborough to give Bunny a hug?
Whatever you want to know, ask it now. Go!
[Update: Darren just logged off, but still had time to answer quite a few questions below. Enjoy.]
Photo credit: Andrew Collins