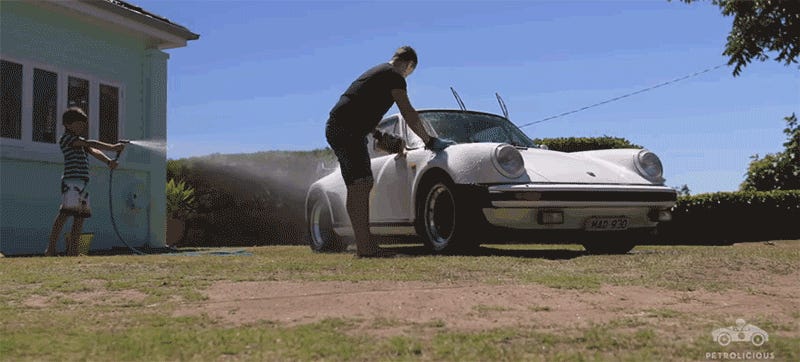 When your dying uncle doesn't want his greedy ex-wife to sell his Porsche 930 Turbo for scrap after he can't protect it anymore, you can end up with one of the very few original Porsche Turbos in Australia. "MAD 930" is a fitting plate.
You know it's a special thing. A piece of German design and engineering excellence that was ahead of its time and ahead of all other cars for that matter, thanks to producing about 300 horsepower in intercooled form from its 3.3-liter flat-six.
Getting used to having that turbo lag quickly is a must so that you don't end up in a ditch, or wrapped around the tree. The 930 has the style and the engine, but not the suspension or the brakes. Tires are a maybe. You can always buy modern ones.
Petrolicious went to Australia to meet a guy who keeps his steering wheel straight when the boost comes on.
So what if your kid will inherit it? He will learn to handle it too, and it's not like you're giving him a 993 GT2 anyway...
Photo credit: Petrolicious
---
Contact the author at mate@jalopnik.com.