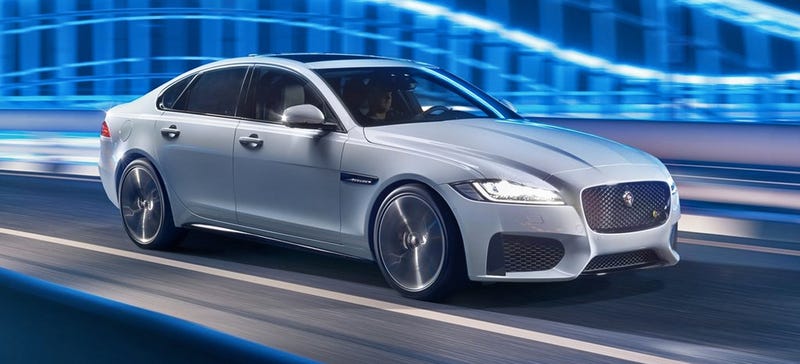 In addition to that sweet diesel Land Rover, this week we're driving the 2016 Jaguar XF all over Spanish mountain roads and on-track at the Circuito de Navarra. We'll get to know it in diesel, standard V6, and 380 horsepower AWD "S" variations. What do you want to know? What should I be looking for?
So far, the car's design seems to pull off a reserved elegance. The XF's look is much less aggressive than its German counterparts, and it's pretty much the polar opposite of Lexus' latest animatronic-alien faced roadbeasts.
There will be two versions of the car's 3-liter supercharged V6; a 340 HP and 380 HP tune, plus a 2-liter diesel that could put a very pretty face on fuel economy.
I'm really looking forward to experiencing this car and figuring out where the new Jag XF really fits in the ultra-competitive mid-sized luxury sedan segment. Make sure to drop me some questions and I'll do my best to answer or pass them off to somebody who helped build the thing!
---
Contact the author at andrew@jalopnik.com.