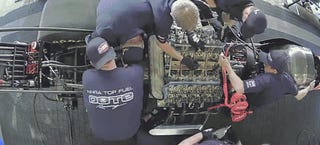 This tear down and full rebuild of a hemi V8 burning full nitro looks insane to me, but it's standard procedure in Top Fuel drag racing, and just another part of your day running to 320 mph.
Bangshift explained that while this video only takes two minutes, the actual tear down and rebuild is something under an hour.
That's still completely bonkers.