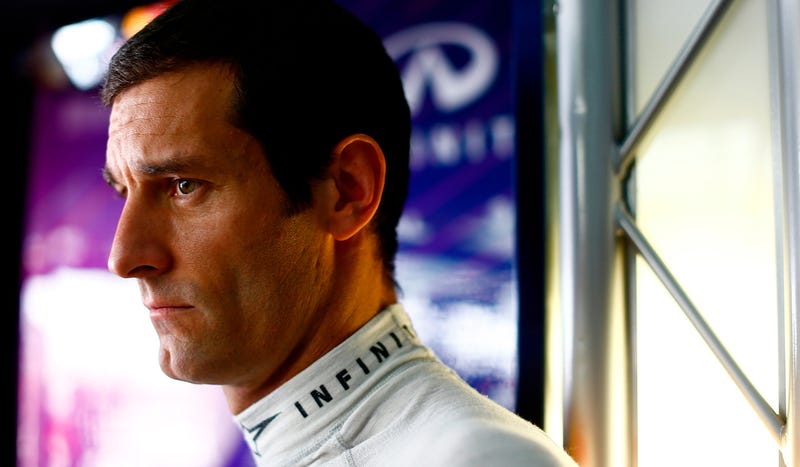 Mark Webber and Sebastian Vettel have been at each other's throats recently thanks to team orders-gate at the Malaysian Grand Prix. Mark Webber's bad luck continued in China when he lost a wheel. Guess what? The bad luck has now followed him to Bahrain!
Webber did not get in enough track time during practice earlier today in Bahrain, as he ran three laps less than Sebastian Vettel. That means he'll have to rely on Vettel's side of the garage to help with qualifying and race setups for the upcoming Bahrain Grand Prix.
The missing wheel in the Chinese Grand Prix also means that Webber has to take a three spot grid penalty, so his race pace will be key.
Hopefully Vettel's setup works for Webber, or the Frank Grimes of F1 (as far as I know Webber has not been blown up in a silo explosion) will have yet another down-on-his-luck weekend.