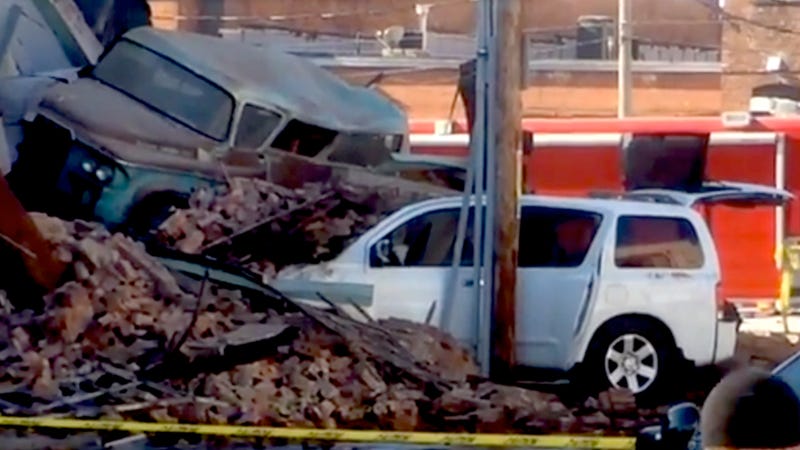 Cops chased a stolen Nissan Armada thorough the streets of Kansas City yesterday until the SUV slammed into a two-story brick building full of classic cars. The impact brought a huge chunk of the edifice down on the woman driving, who miraculously got away with minor injuries.
Here's the impact as captured by CCTV cameras pointed right at the building. Skip to about 0:45 for the chase.
Police told Fox4 that they pursued the Nissan for 18 blocks after spotting vehicle, which had already been reported stolen. They said the SUV hit 80 MPH running stoplights on city streets before plowing into the first story of the building at the corner of 18th and Oak street.
Here's the newscast of the aftermath:
The building was constructed in the 1920s, and was a Ford dealership at one time. It's current owner Chris Willsey told The Kansas City Star that he kept "a dozen unrestored vehicles from the 1940s, 1950s and 1960s inside the two-story structure."
The woman who stole the SUV and went on a wild rampage was taken away in an ambulance, but only sustained minor injuries according to reports.