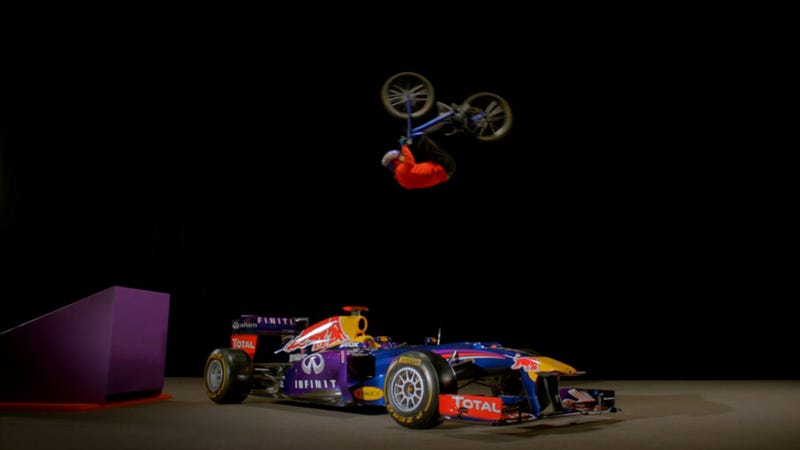 Danny MacAskill's Imaginate is a pretty sweet little video of the BMX rider doing tricks through a giant kid's toy set like some Gumby stuntman. The best part, though, is when he jumps a Red Bull F1 car.
Stupid Red Bull, always making cool stunt videos, like the one where they made a giant human-powered Rube Goldberg machine (that MacAskill was also a part of).
The mini-tank is kinda awesome, too. What is that thing?
Red Bull's video embed isn't playing nice with Jalopnik, so go right here to see the video.
(Hat tip to WhiskeyGolf!)