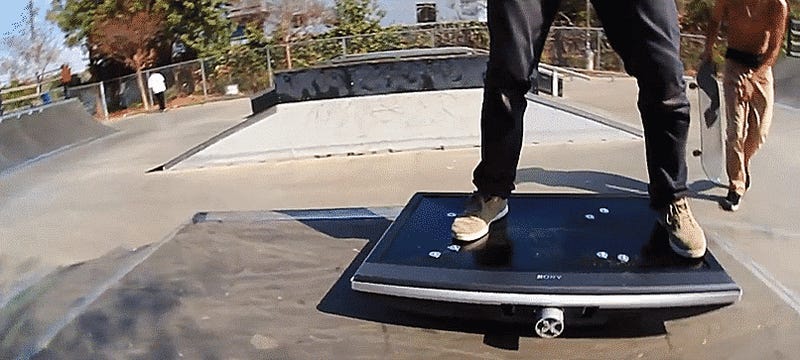 "Skate Everything" is perhaps the greatest YouTube series of our time. It shows what happens when you try skating random flattish objects including: a flatscreen TV, iPhone 6, Harry Potter book, saw blade, toilet seat, ironing board, ladder, MacBook Pro, cutting board and lots, lots more.
Head to Braille Skateboarding's "Skate Everything" YouTube playlist and waste away the next 10 hours of your life watching the guys turn a bunch of random electronics and household items into skateboards. It will be worth it.
Or, if you don't have 10 hours to kill, just watch these:
Flatscreen TV
iPhone 6 Plus
Harry Potter And The Deathly Hallows
Saw Blade
Toilet Seat
Ironing Board
Ladder
Cutting Board
Macbook Pro
These guys are my heroes.