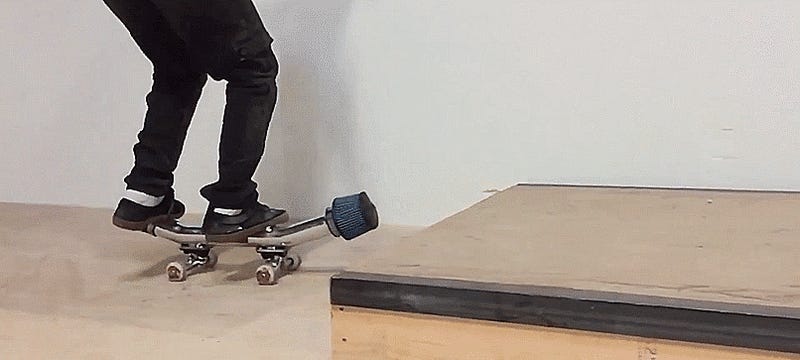 The Cali dudes at Braille Skateboarding, who are known for trying to skate some seriously random things like iPads, TV screens and saw blades decided to try to "shred" on an Injen cold air intake. Here's how that went.
The second most entertaining YouTube channel on the internet just uploaded a new clip in their "Skate Everything" series, a string of videos showing talented skateboarders trying to fasten trucks to and skate everyday household items.
Today's everyday household item: a "sick" and "rad" Injen cold air intake that probably adds at least 1,000 horsepower to your slammed Honda Civic.
It's funny how they had no clue what this thing was. Still, they managed an impressive number of tricks on the thing.