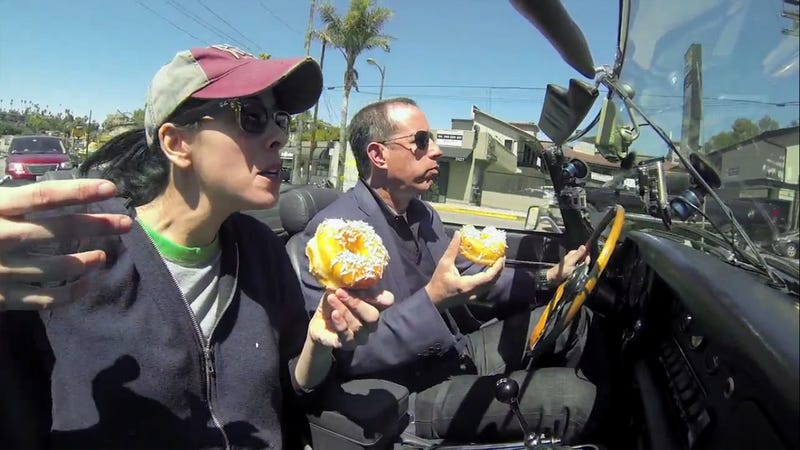 The Jaguar E-Type is often regarded as the most beautiful car ever made. Jerry Seinfeld took one out for the series opener of Comedians In Cars Getting Coffee, and Sarah Silverman screwed around with it.
Silverman says she's secretly into Jaaaaags, and immediately starts flicking switches and poking at stuff in the little droptop.
Though my eyes are set on the upcoming Lamborghini Miura episode, this one is as good as we've all hoped.
You can watch the full episode below, enjoy.
(Hat tip to Otto!)