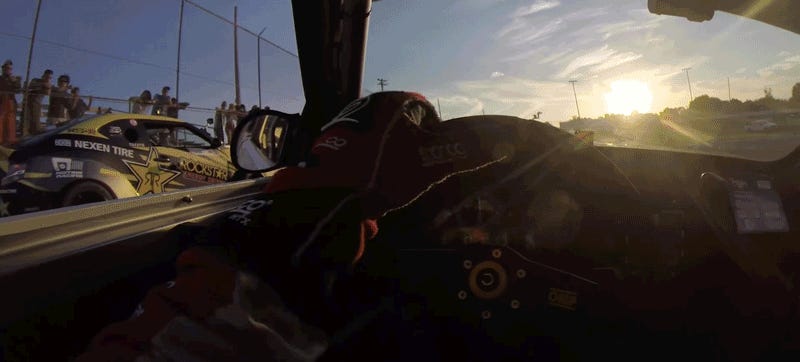 Formula Drift hosts the most powerful stock chassis road racing (if you can call it that) cars in the world. What these drivers can do in thousand horsepower cars nears the edge of what can be believed.
This is Norway's Fredric Aasbo in his rear-wheel-drive-converted Scion tC running against Latvia's Kristaps Bluss in his E46 BMW. Aasbo is running a turbocharged and nitrous-shot four-cylinder out of a minivan. Bluss is running a 466 ci Chevy V8 race motor. On the bank at FD Orlando the other week, they all but banged doors.
You can watch the whole run from Bluss' perspective in this great clip from Thirsty Film.
And you can watch the event broadcast below. Bluss lost it on the next run, but this first chase is just incredible.