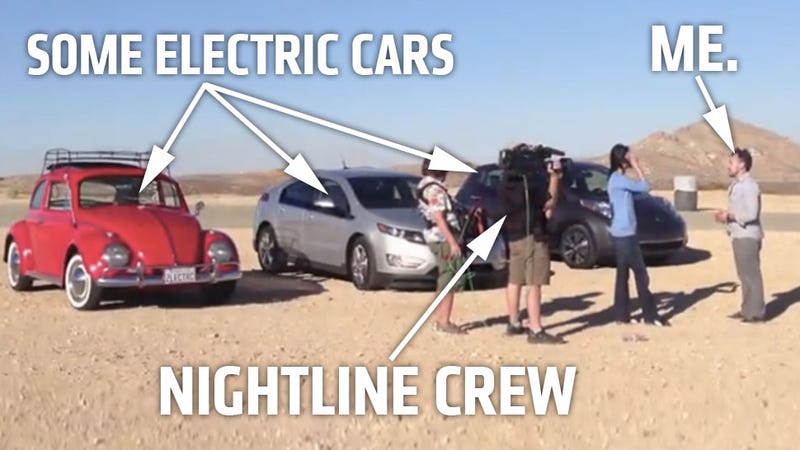 Remember back when I took that Leaf to a dragstrip? Of course you do — it's in your diary under the "What Jason Did Today" section, written in purple ink. Well, I did that as part of an ABC Nightline segment about electric cars, and I was just told it's airing tonight. So please watch it!
The segment will be a sort of general overview to electric cars, with a focus on the Tesla that I was specifically forbidden to drive, at all. I know most of us will already know a good bit about electric cars, but you'd be surprised how much of the general public still equates them with golf carts. Also, I do my best to make the reporter vomit all over herself while taking the Volt and Leaf and Zelectric Bug on Horse Thief Mile at Willow Springs.
So, tonight, 12:30 am (I guess that's really tomorrow morning, but you know what I mean) tune into ABC and get ready to see either me talking like a big geek or me edited into some sort of evil moron trying to force America to be electrocuted in their cars.
Either way, should be fun!