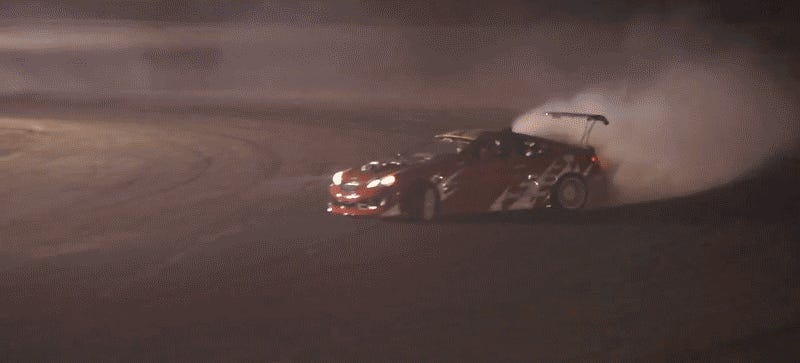 When your 1,000 horsepower Hyundai drift car bursts into flames, it might be a good idea to come to a stop. Otherwise the circuit's fire safety crew has to chase you down on track, as we can see here.
Wrecked Magazine reports that this V8 Genesis Coupe had "an issue with over filling the fuel cell," which caused the spectacularly Ken Block-esque flameout.
The fire crew did indeed catch up with the Hyundai and the driver made it out alright.
But if you find yourself in this situation, please take the advice of the dude yelling over this video, "OHHHHHHHH STOP DRIVING, SON!"
---
Contact the author at raphael@jalopnik.com.