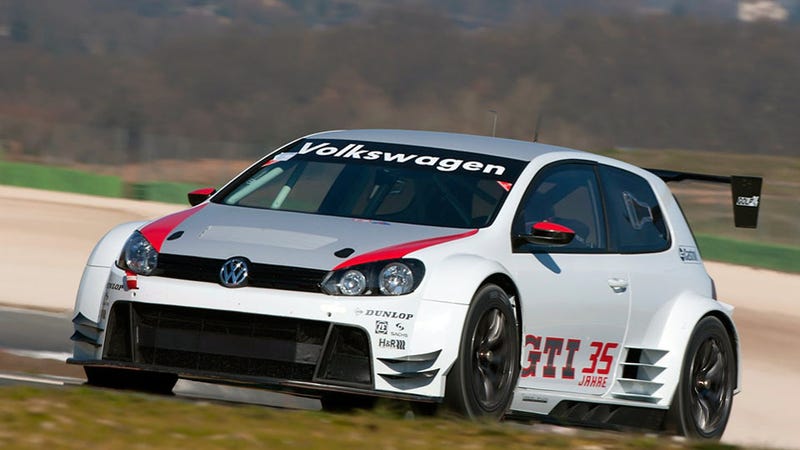 Volkswagen last took on the 24 hours of Nürburgring in 2007, with a 300-hp, front-wheel-drive version of the Golf. This year, it's coming back with a 440-hp, all-wheel-drive Golf24 that's been subject to a serious stancing.
The power comes from the "corporate" (read: Audi) turbo five-cylinder, as does the all-wheel-drive system and a six-speed gearbox. VW has been testing the car since December, and plans races beyond the Nürburgring in late June. Just look at those flares, brighter than anything ever fired from the deck of a sinking ship.
Last time it raced, VW finished eighth. Anything less this time counts as a disappointment.
---
Got more information? Leak it to us: tips@jalopnik.com