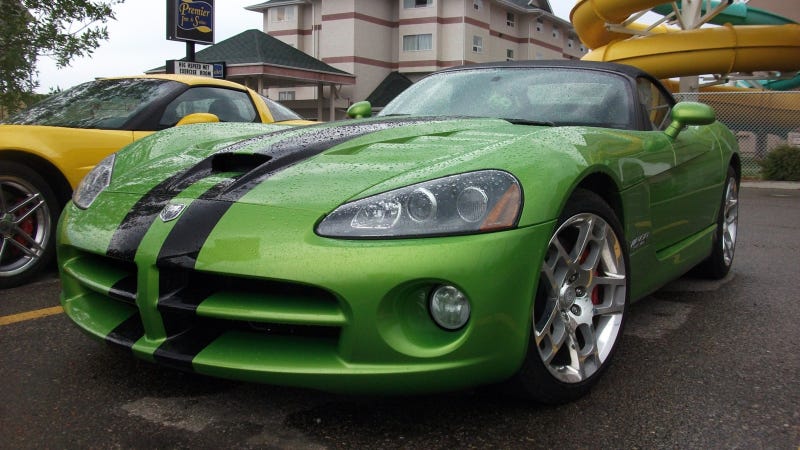 The Dodge Viper is famous for a number of reasons. One of them is the complete lack of any electronic nannies or safety equipment, other than airbags. Now Vipers are being recalled because that one safety feature might malfunction.
Chrysler is recalling 4,278 cars from 2003 and 2004 because there is a chance that the airbags could inadvertently deploy. So far there have been no cases of this happening to owners, so this is preemptive recall. Chrysler will fix the cars free of charge, obviously.
But this is seriously ironic. The recall means that one of the only safety features in Vipers could possibly punch their owners in the face. Literally. 
Delicious.
Photo Credit: Dave_7 via flickr