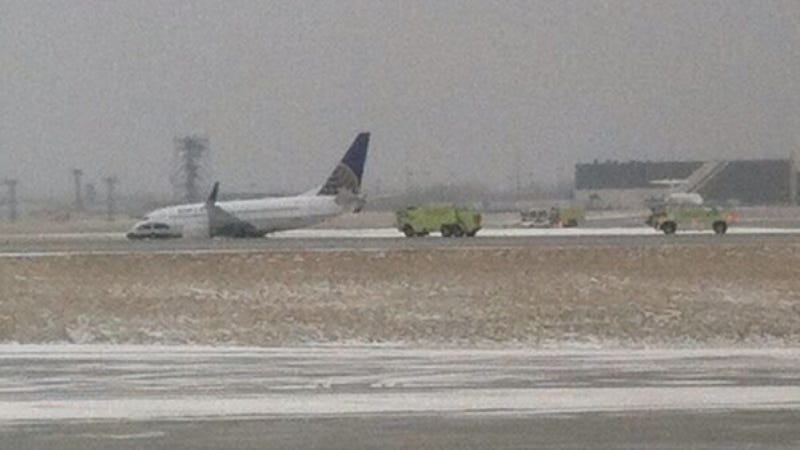 Icy conditions on the runway at Hopkins International Airport caused a United Airlines 737 to slide off the runway this morning, according to news reports.
Cleveland's News Channel 5 reports that no one was injured, and passengers are awaiting buses so they can be taken back to the terminal. 
Man, that will put a damper on your traveling plans. Anyone ever had this happen to them?
Photo credit Gary Garnet