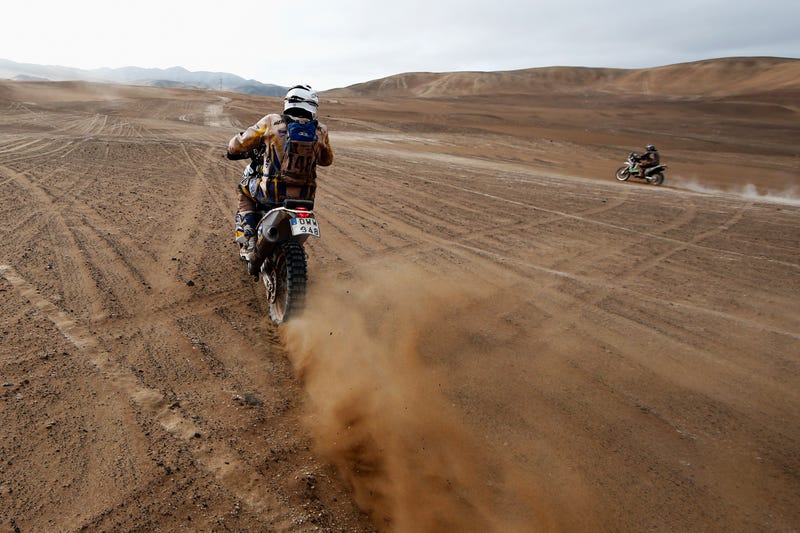 Truck Yeah
The trucks are good!
The best and worst part about the Dakar Rally is its incomprehensible scale, seen here.
The rider you're looking at is Sweden's Anders Berglund on the #148 KTM, racing across the high Atacama desert in Chile a few days ago. It was the tenth day of the rally, January 13th.
Photo Credit: Getty Images