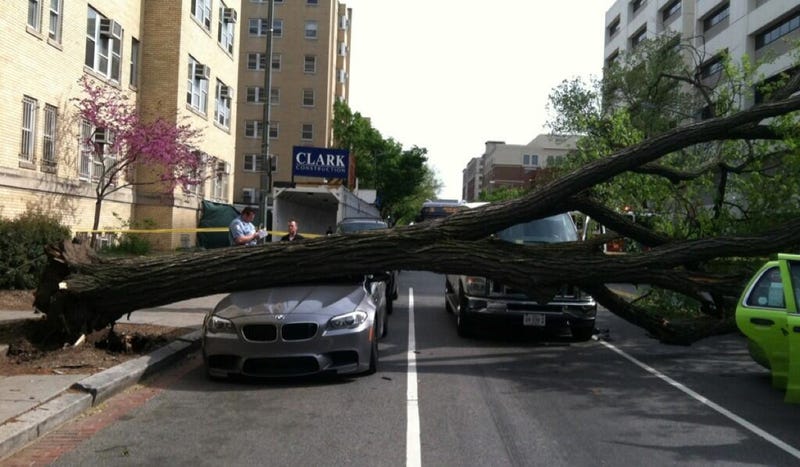 There tend to be a lot of really nice cars all over the campus of The George Washington University. Well, a tree on 23rd Street in Washington, DC just murdered a perfectly good BMW M5. WHY???!!!!?
The tree fell just a little while ago near the Foggy Bottom Metro station right on GW's campus. This M5 was parked nearby under said tree, probably to get a little shade.
That was a mistake.
Looks like the tree fell right on the car. I'm not sure if the M5 is totally dead, but it sure looks like it's hurting. Police have closed off the block, and according to GW's student newspaper, The Hatchet, a man that crossed into the police area has been placed in hand cuffs.
As a GW alum myself, it's sad to see one of the awesome cars on campus in such pain. Hopefully it's up and running again soon.
(Hat Tip to Twitter user/college roommate/wonderful man @dstaples1!)