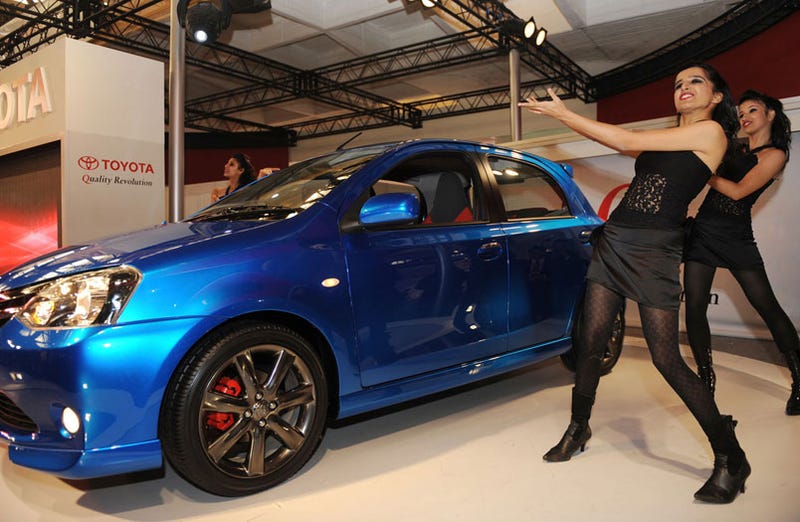 The Toyota Etios Concept joins the Honda New Small Concept at the Delhi Auto Expo as yet another fun-sized car for emerging markets. Their trick to make it look bigger? Tiny dancing Indian models.
Toyota may call this a concept, but it's close to production and will go on sale in India later this year where its primary competition will be vehicles like the Skoda Fabia and Maruti/Suzuki Swift. With an expected price tag of around $10,000 it's four times more expensive than a Tata Nano but also powered by an engine with twice the number of cylinders.
In addition to India, Toyota plans to offer the Etios in Russia and South America.
Photo Credit: PRAKASH SINGH/AFP/Getty Images