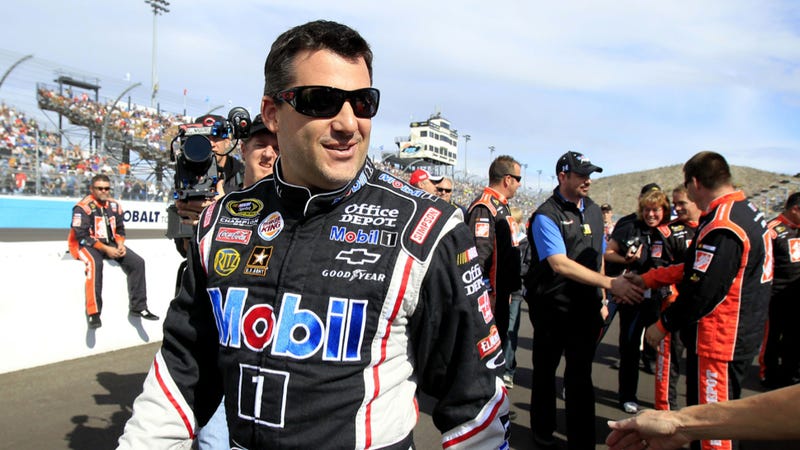 Calls for Tony Stewart to stick to NASCAR will probably be even louder this morning after the three-time champion broke his leg early this morning when he crashed during a sprint car race in Iowa.
Stewart suffered a broken right tibia and fibula in a crash at Southern Iowa Speedway in Oskaloosa, Iowa, USA Today reports. He underwent surgery at a local hospital, and the break means he will miss this weekend's NASCAR race at Watkins Glen and possibly other races while he recovers.
The newspaper reports that Stewart leading the 30-lap feature of the Front Row Challenge with five laps to go when another car spun out and caused a four-car crash.
This latest crash comes just a few weeks after Stewart flipped his car five times at another sprint car race in Canada. Stewart is known for being one of those guys who will race anything and everything he can get his hands on, so I'm sure we'll see him back in action soon, one way or another.
Photo credit AP
Hat tip to McMike in Oppo-land!