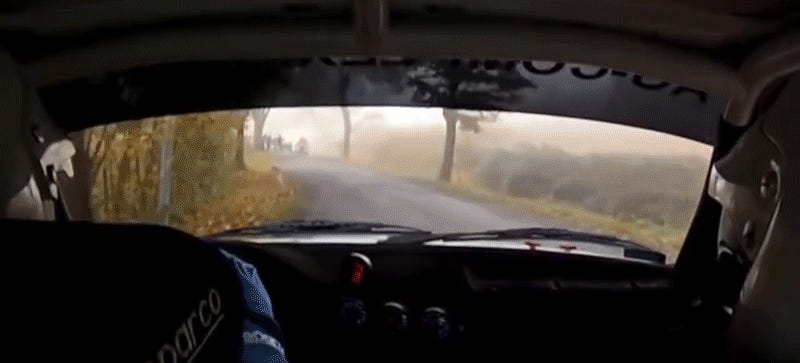 Small-time rallies and hillclimbs happen all the time, all around the world. Here are some of the most intense moments culled from the gazillions of megabytes of onboard video out there.
I don't know what the gnarliest shot in this video turned up by the fantastic Rallye Mag is, but the part where the driver offers a little prayer after a particularly terrifying near-crash is up there.
---
Contact the author at raphael@jalopnik.com.