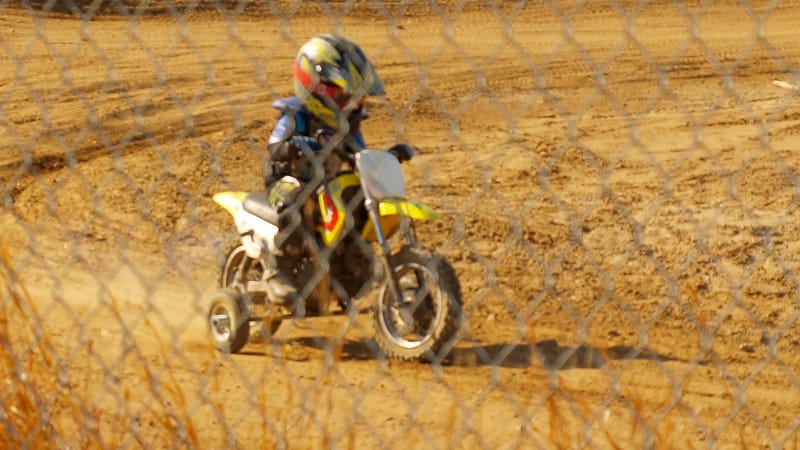 Look at this little guy! He's training for motocross, but he's so small he still needs training wheels.
I saw him getting some training at Englishtown Raceway over the weekend, just barely making it up a little hill while two bigger kids zipped by. The course worker had to remind him to twist the throttle and get some speed.
They say you need to start kids in motorsports young, and this is about as young as I've ever seen.
But look at his helmet! It's half as big as he is.
Photo Credits: Raphael Orlove/Jalopnik