The Land Rover Defender is one of the old school, hardcore off roaders. That means it doesn't have a super luxurious interior. Carisma Auto Design just redid the interior on one, and it got the full Mercedes G-Class treatment, and then some.
If you like white, diamond stitched leather on every single surface, stadium seating, and computers in the seats, then this Defender is the place to be. You can go offroad and still be supreme comfort, that way your buttocks don't hurt while you're driving around Mongolia.
Carisma actually doesn't touch the exterior of the Defender, so it could be beat to hell on the outside and paradise on the inside. I think that's probably the best part about this.
You can also drink champagne out of crystal flutes, because who doesn't want to do that in the back of a Land Rover?
G/O Media may get a commission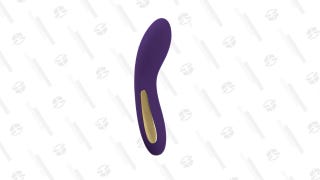 Aurora by Bellesa
I don't have an exact price for this interior, but I bet it costs more than a year's worth of mink underwear, which I'm pretty sure is a thing.